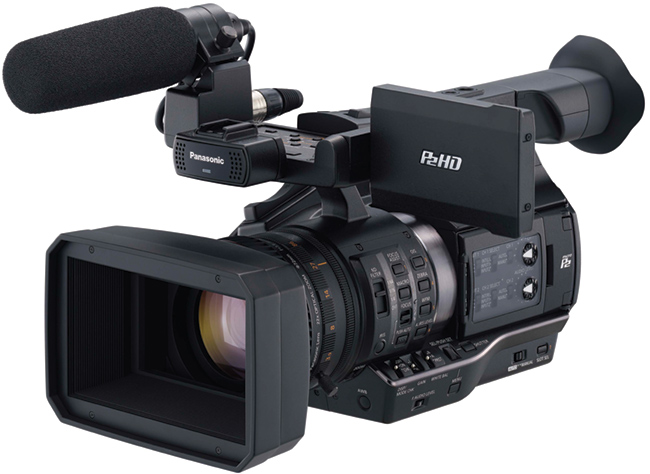 New Cameras For 2014
Posted on Nov 7, 2013 by Alex Fice
ARRI AMIRA
Arri's AMIRA, shipping Spring 2014.What Is It? Documentary style camera. On Sale? Now. Price? POA.
Why Are We Buying? VMI Rentals. "We have ordered six Amiras. We are finding that the traditional documentary methodology has changed and that today, only a few people are interested in the traditional 2/3" documentary look but want the  shallow DoF 'film look'.  They find that shooting with the C300 is too difficult (unsuited to shoulder-mount operation and too many bits to make it truly workable) and the Alexa is too expensive.  The ARRI Amira bridges this nicely, fits beautifully on the shoulder, offers compatibility with B4, EOS and film lenses, will work in a doc, drama/drama-doc or pretty much any situation.  It promises ARRI robustness and reliability and most importantly, is smaller and lighter than the Alexa and MUCH more frugal on power too, as the Alexa is hungry on batteries! Our package is costing probably £180K on six AMIRAs (a bit of a guess as still no confirmed prices) plus another £60K on a pair of Fuji Cabrios to go with them." – Barry Bassett.
SONY PXW-100
What Is It? 4K HandyCam. On Sale? December.
Price? | www.sony.co.uk/pro
First seen at this year's CES show all those months ago in cold January, Sony's PXW-Z100 4K handheld XDCAM camcorder finally made it to a pro show at IBC. If you weren't sure the camera was 4k (it does look like previous small format Sony cameras) there are '4K' badges all over it. Inside is a puzzlingly-sized 1/2.33" Exmor R CMOS sensor with 16 million pixels on offer to create the magic 4k numbers (4096×2160) at 50p or 60p.
Weight is light at just 3Kgs including the G lens. Compression is via Sony's XAVC codec which manages a 4:2:2, Intra-frame, 10-bit recording in MXF file format, (possible at a high-bit rate of 500Mbps or 600Mbps).
• Sony has also announced the new FDR-AX1 Handycam at IFA 2013. The FDR-AX1 has a similar specification to the PXW-Z100 but is only capable of QFHD (3840 x 2160) recording with the XAVC S format.
SinaCAM Basic
What Is It? Miniature camera. On Sale? tba.
Price tba.| www.solectrix.com
The two-head 3D-HD remote camera 'sinaCAM' from Solectrix only weighs 1.384 grams in its standard version and is real-time synchronous. That is why it is being used at locations where it is necessary to produce a film under extreme conditions and with little room in an extremely high quality in a digital way. Its developers, the Nuremberg-based image processing specialists of Solectrix GmbH and the sensor technology specialists of the Freising-based Anadicon company are now presenting the little 2D sister of this compact wonder camera at the IBC in Amsterdam – the 'sinaCAM basic'.
Cerberus
What Is It? Miniature HD camera system. On Sale? tba.
Price tba.| www.crbrs.de
German company Lux Media Plan have  launched their new Cerberus camera system, three camera heads with features like HDSDI upto 3Gbit/s, RAW recording with nice looking accessories like a motorised focus drive (see pic), 3D rig and substantial remote control.
The system has three cameras in it all with 2/3inch sensors called imaginately, CMOS, CCD and HD 1200. They all read out 1920×1080 at 60P, have identical processing hardware making the heads interchangeable. Lens mount is C-mount with adjustable back-focus and adaptors for B4, Nikon and Arri PL.
Grass Valley Compact LDX80
What Is It? Compact range of cameras based on LDX cams. On Sale? tba.
Price tba.| www.grassvalley.com
Grass Valley has launched the LDX 80 Compact Series of camera heads, which offer a compact form factor for use in productions requiring cameras on robotic heads, fixed position cameras or standalone cameras. The LDX 80 Compact Series offers the same feature set, format support and performance and uses the same C2IP camera control system as the LDX range, but at a lower price.
The LDX 80 Compact cameras deliver a new standard of image performance for a compact camera. Benefits include:
• High sensitivity combined with high signal-to-noise performance.
• 1080p50/60 operation.
•  Support for all signal inputs and outputs including SMPTE 424/425M Level A & B for 3G HD-SDI, 10BaseT/100BaseT Ethernet for C2IP camera control system, etc.
• Xensium-FT 2/3in CMOS imagers with global shutter
•  Integration with third-party control systems such as facility control systems.
 As with the LDX Series, the new compact range is software-upgradeable, allowing customers to flexibly trade-off between CapEx and OpEx expenditures according to their business needs. This is because with the GV-eLicense program you can elevate the camera's capabilities to the next level of functionality for just seven days or indefinitely as required.
The LDX 80 Compact Series includes LDX Compact Premiere, LDX Compact Elite and LDX Compact Worldcam.
PANASONIC AJ-PX270
What Is It? New AVC-Ultra handheld camcorder. On Sale? tba.
Price tba| www.panasonic.com/broadcast
Panasonic has announced their first P2 HD handheld camera recorder with integrated AVC-ULTRA recording, the AJ-PX270. With inherent support for the AVC-ULTRA family, the camcorder offers a wide range of choice between recording bit rates. The handheld features two built-in microP2 card slots with simultaneous recording functionality, a newly designed multipurpose compact zoom lens and wireless workflow options.
In addition to AVC-Intra100, the camera has AVC-LongG, which is designed for applications where file size is critical and enables long recording times. With the AVC-LongG codec, it becomes possible to record four times longer than with AVC-Intra100 on the same memory space thanks to the smaller file size. AVC-LongG enables long 1920×1080 10bit 4:2:2 broadcast quality recording, which is supported by the camera's newly developed high-sensitivity and low-noise 1/3 type 3MOS sensors. Furthermore, the handheld optionally supports AVC-Intra200 that enables master level recording.