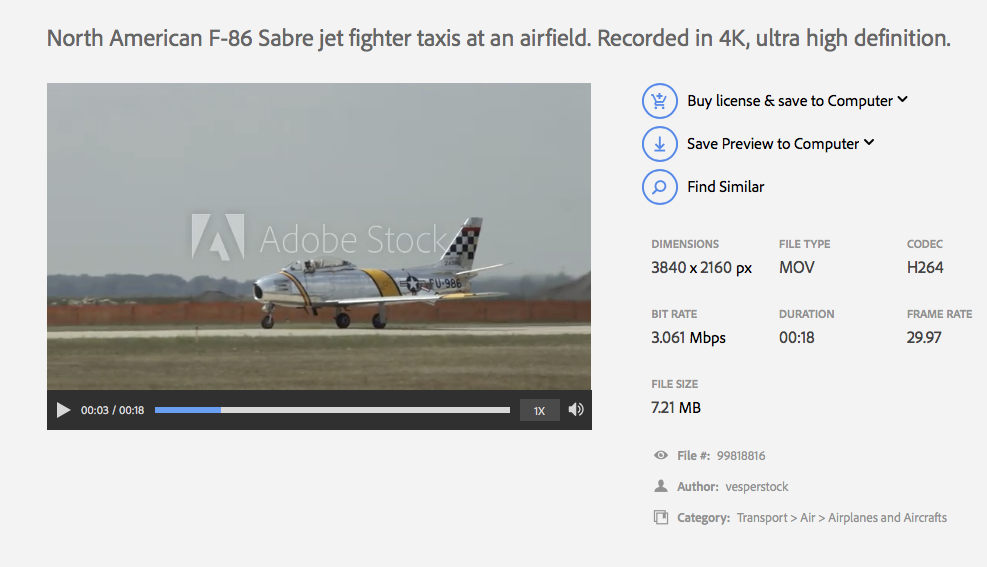 Native 4K Video Now On Adobe Stock
Posted on Feb 5, 2016 by Alex Fice
Adobe has announced that they have added 100,000 native 4K and UHD video assets on to their stock library as part of the one million other video assets already there.
Of course the way capture and post production is going is in a 4K direction and 4K gives you the room to crop, reframe, pan, or add camera moves and effects to your footage, even if your final output will be in HD or 2K resolution. But the sheer number of 4K clips begs the question of effective search for what you need from a collection that designed to be all encompassing.
Adobe Stock 4K content is native, meaning that it was shot in 4K or, in the case of computer-generated media, rendered in 4K, which offers more precise edges when creating mattes or for other compositing tasks.
Adobe Stock video content is available for licensing on stock.adobe.com and can also be searched and purchased directly from the Creative Cloud Libraries panel in Premiere Pro CC and After Effects CC and from there dragged directly into an open project.
These new 4K assets are available today for $199.99. While standard license terms apply, there is no limitation to the number of impressions. (HD versions of the 4K clips are available for $79.99).