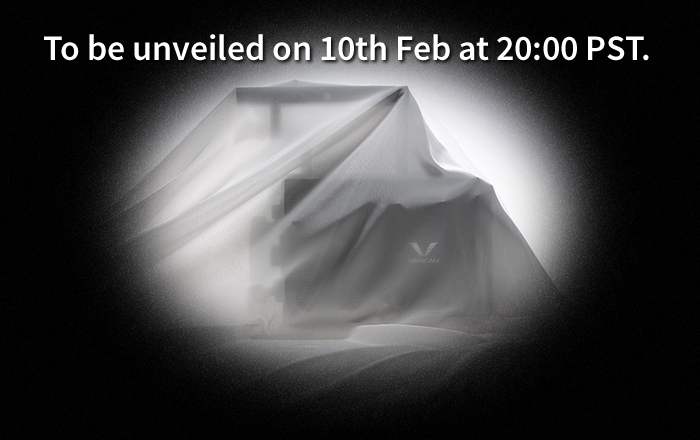 New Panasonic Varicam – What To Expect
Posted on Feb 8, 2016 by Julian Mitchell
A plane ticket to Barcelona and a picture of the silhouette of a camera body draped in a semi transparent cloth is all we have to go on to give us a clue as to what the new Varicam will be. Well those things and a bit of educated guessing.
Things we know are that Panasonic are gunning for the Arri ALEXA drama market and this kind of synchronised worldwide product launch away from a trade show usually means a big announcement. Also having seen the UK Panasonic team a week or so back and how they couldn't really take the smiles of their faces, we think this could be a significant new camera. But what will change from the existing model?
The existing Varicam shoots wonderful pictures and shot one of the UK's biggest dramas last year with 'Doctor Foster'. One of the DPs on that show saw some limitations with the camera but tempered that with his feeling that a few tweaks would enamour the camera to the drama market. "In my opinion there should be no reason why people shouldn't use this camera." said DP Jean-Philippe Gossart. "It's got a good dynamic range, my only little regret was that the 4K 4:4:4 uncompressed wasn't ready, it was only when I got to the grade that I could see I was losing details but with most cameras when you shoot 4:2:2 you will always have a little drop at the top end. We got a little noise in low light but it was easily taken away in the grade, there was no damage to the image at all. These scenes had very little light, backstreet scenes with just a few small light sources. The camera was looking for details sometimes in the shadow but I took that away in the grade easily and got very clean blacks."
The existing camera also boasts an uncoupling feature so you can change the front end of the camera for different lens mounts and via a cable record to the same recording section. We don't think this will be a feature of the new Varicam especially if they want to bring the price down to compete with ALEXA. They will probably also leave out or 'optionise' the fact that it has two native ISOs 800 and 5,000. 800 is fine for drama.
Jean-Philippe also sees the dual front end as more of a compromise than an asset. "It's a camera that's in a good place but it can still grow up at bit in terms of design for drama use. If I've got one criticism is the fact that they've got a camera that's modular for either documentary or drama, I would like to see one just for drama. I think they are very close to having something very special. I would look at the weight of it again, I would look at the positioning of controls, those kind of things. They've got a good viewfinder, a good sensor on it, but it's the first generation of the camera so there's no reason you won't get these things."
But surely the biggest feature that Panasonic can hold over the ALEXA is a true 4K signal chain even though Arri has already proved their 'uprez' feature inside the new ALEXA bodies – people will always say that they can tell the difference. Producers and Directors want the native pixel count and you can bet the Panasonic marketing and sales agenda will be keen to point this out.
But enough of this conjecture and onward to Spain for more reporting from the World launch on Wednesday.