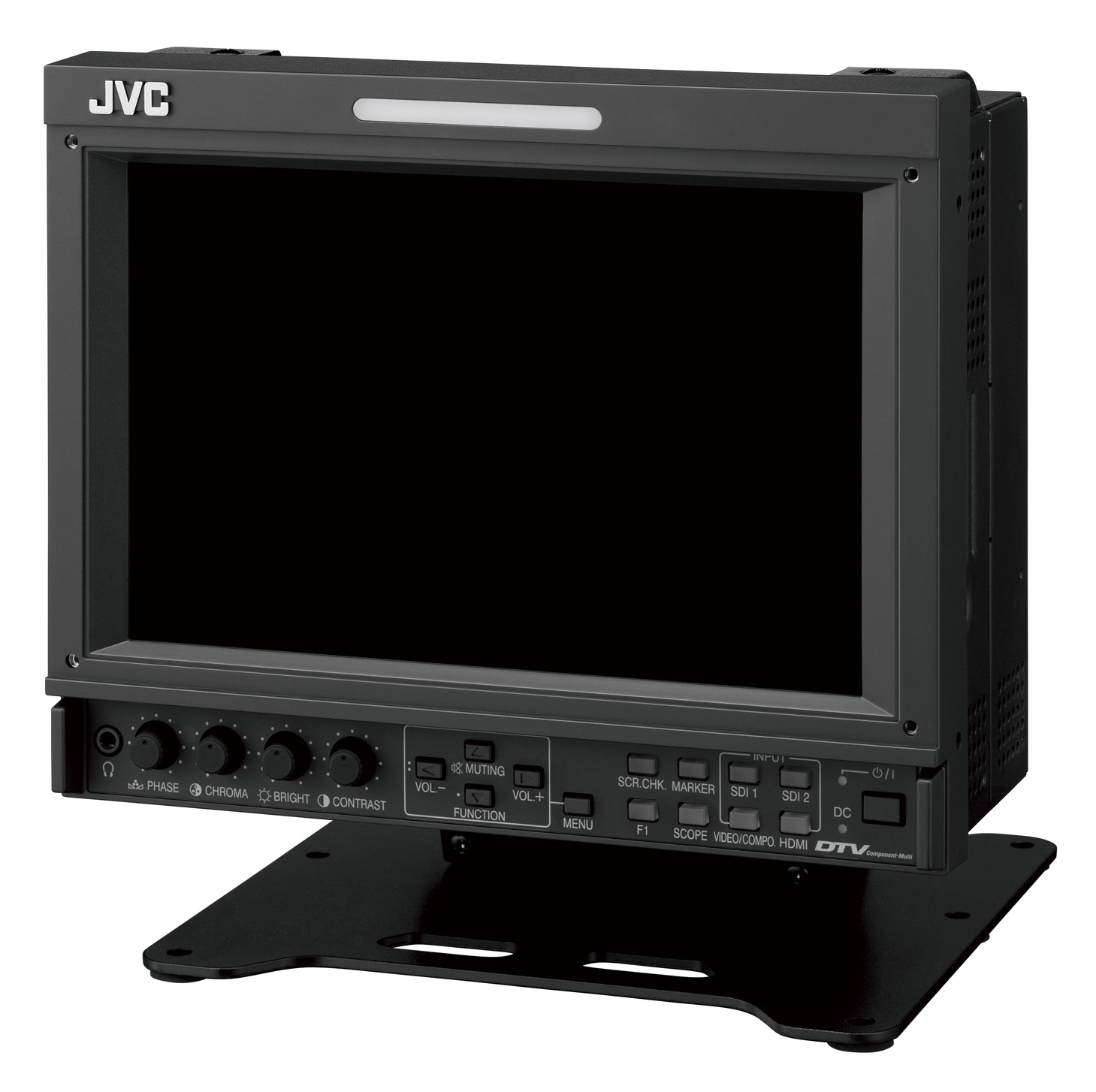 NAB 2013: JVC Broadcast Monitor Or Viewfinder DT-F9L5U
Posted on Apr 9, 2013 by Alex Fice
Another JVC launch at the show is the new DT-F9L5U 8.2-inch Verité broadcast studio monitor/viewfinder. With an Anton/Bauer Gold Mount battery plate and tripod mount hardware, the compact HDfield monitoris designed for location shoots, but it also includes focus assist and zebra functions, as well as front and rear tally lamps, forviewfinderapplications.
The DT-F9L5U is built around an 8.2-inch IPS panel with 1280×800 pixel array and mercury-free white LED backlight, with a 178-degree viewing angle. HD-SDI, HDMI, and analog component and composite inputs are included.
Other features include 16-channel audio level metering, area/centre/aspect markers, waveform and vectorscope displays, front panel headphone jack, and support for LTC, VITC, and D-VITC time code.
JVC also recently introduced the DT-V9L5U, an 8.2-inch broadcast HD monitor with similar features designed specifically for studio use. The DT-V9L5U does not include a battery mount, but ships with an AC adapter and includes a table stand.
The DT-F9L5U has an MSRP of $1,895 and the DT-V9L5U is priced at $1,995. Both are available now.