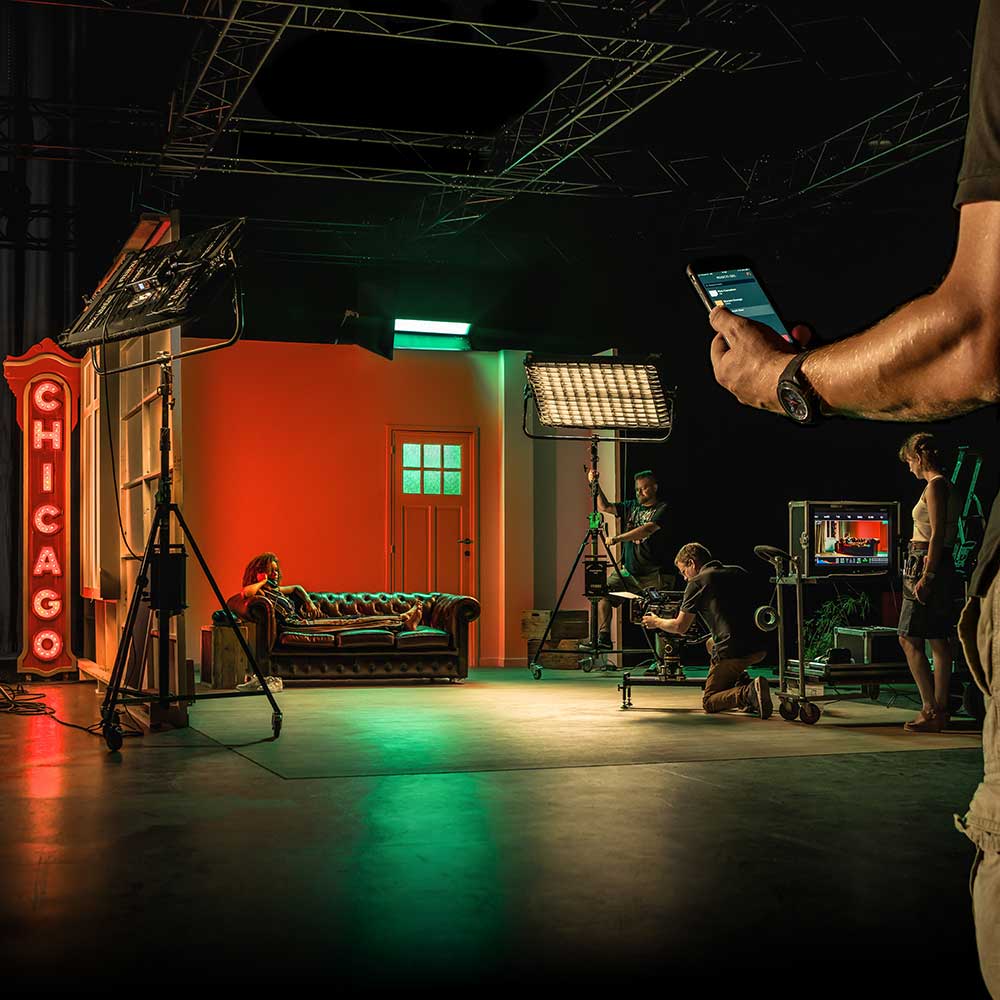 MIX Lighting Technology Takes Coveted 2018 CINEC Award
Posted on Oct 3, 2018 by Julian Mitchell
Following critical acclaim at this year's National Association of Broadcasters Show in Las Vegas, and a win at the 2018 Cine Gear Expo in the Lighting Technology category, MIX technology from DMG Lumière by Rosco has taken top prize at this year's Cinec International Trade Fair in Munich, Germany.
In a field of nine finalists in the Lighting Engineering category, MIX was awarded top honours in the Lighting Engineering category by the Society for CineTechnik Bayern (CTB). The 'Bavaria' statue, which is a symbol of Munich, is awarded for outstanding and market-ready achievements and innovations in the fields of motion-picture technology and postproduction.
The awards are presented in conjunction with the Cinec International Trade Fair, which occurs once every two years but from next year will be an annual event.
The cinecAwards were presented during a festive reception by the Bavarian Ministry of Economic Affairs and Media, Energy and Technology on the evening of Sunday, September 23rd.
Finalists in the Lighting Engineering category included:
• ARRI – Arnold & Richter Cine Technik: SkyPanel S360 with Firmware 4
• Dedo Weigert Film GmbH: dedolight Parallel Beam Attachments & Parallel
Beams Lights
• DMG Lumière by Rosco: MIX – LED Light panel
• KACZEK VISUALS Trading: KFLECT
• Quasar Science: Rainbow Linear LED with RGBX
• Aerolution Lukas Maurer: MovingLight module-Multicopter
• Kino Flo Lighting Systems: The FreeStyle System
• Photonia srl: CHROMOS RGBWW 5x100W Fresnel
Vice President of DMG Lumière, Nils de Montgrand said, "We are humbled by the recognition that MIX technology has received since its reveal in April. We developed MIX to ensure film technicians like ourselves would have a better onset experience with full colour LED technology. The feedback from users has been incredible and it's a true honour to be granted the cinecAward by the CTB."
Patent-pending MIX technology uses six unique coloured LEDs that bring true Rosco colour to a cutting-edge, portable and durable LED fixture. MIX allows users ultimate creative freedom, and exact colour-matching on-set. Created by technicians to improve workflow, the myMIX app gives its users full control, without the need to set up DMX universe or profiles. With a robust library of Rosco gel colours, it permits technicians to mix, save, and share colours with colleagues. Users can also capture a colour with a mobile phone or tablet camera and send the captured colour to the light.
MIX will initially be available in the SL1 and MINI fixture formats. The myMIX app is now available for download onto android and iOS devices.