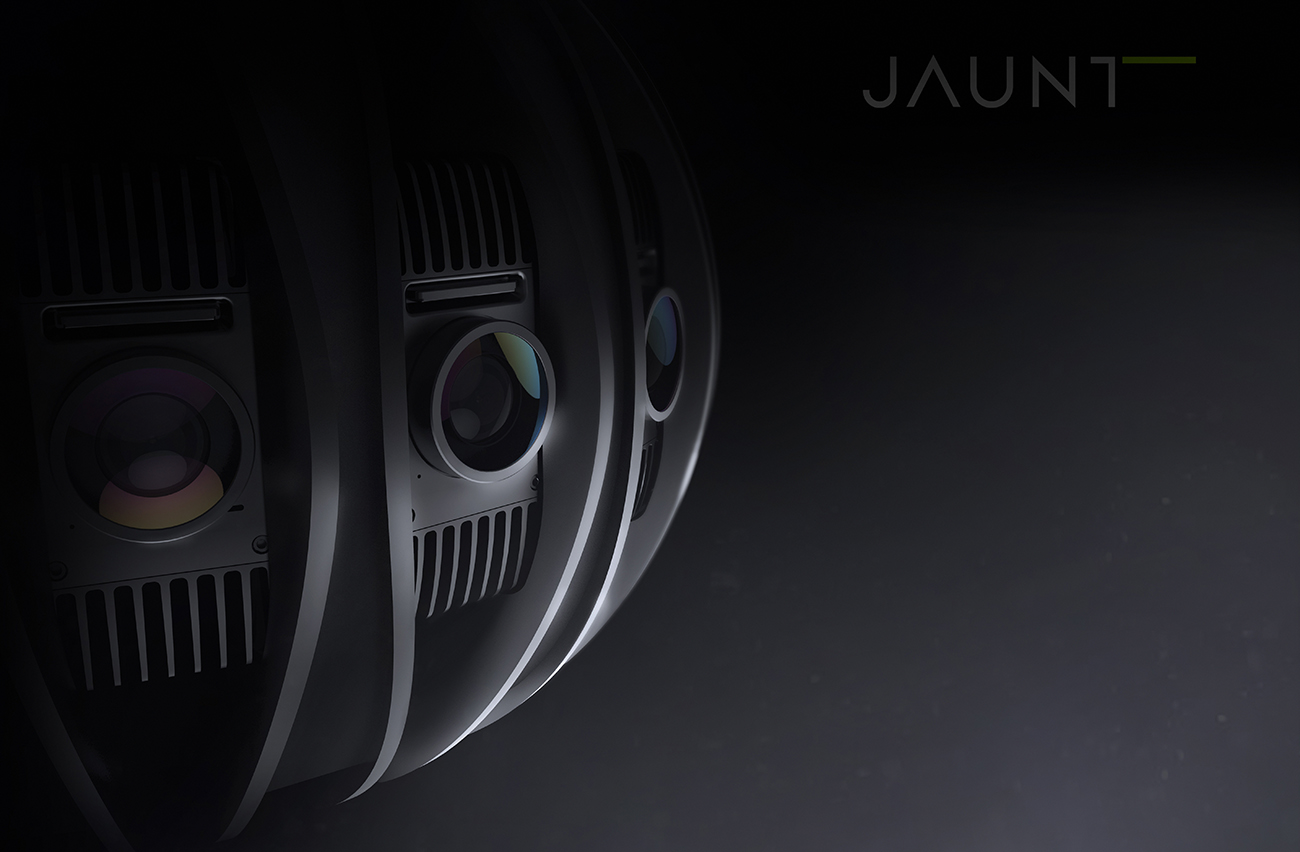 Jaunt's Neo Camera, VR From The Ground Up
Posted on Jul 1, 2015 by Julian Mitchell
Jaunt VR make the Neo but also want to create VR with their Jaunt Studios.
Jaunt VR, a two year old Palo Alto start-up, has announced the launch of a series of professional-grade camera systems specifically designed for capturing fully immersive, 360-degree cinematic VR experiences called NEO.
This 5th generation of Jaunt camera system has been designed and built from the ground up for VR, the culmination of two and a half years of extensive R&D, prototyping and field testing.
With the NEO cameras, Jaunt Studios will scale up production of professional-grade VR content. Jaunt Studios launched in May, and is focused on developing and producing cinematic VR experiences. The first camera systems will be available to partners this August, with production to scale up later this year.
"With NEO we have overcome many of the technical hurdles of producing high quality cinematic VR experiences," said Arthur van Hoff, co-founder and CTO of Jaunt. "NEO is the culmination of several years of research, its image quality and ease-of-use will allow creatives to focus on producing awesome content without the complexity of cameras built from off-the-shelf components not designed for VR."
We want to enable filmmakers to focus on storytelling, so we designed a #VR camera with creatives in mind: http://t.co/Goe6XxpwYi

— Jaunt (@jauntvr) June 30, 2015
Neo is Jaunt's fifth generation camera system.
The NEO system features:
● High quality, high resolution, full 360° capture
● Custom optics specifically designed for 3D light-field capture
● Large format sensors with superior low-light performance
● High dynamic range (HDR) imaging
● Fully synchronized global shutter sensor array
● Time-lapse and high frame-rate capture
● Compact and weatherproof form factor
● 360 degree industrial design by LUNAR
● Extensive tool set for configuration, rendering, and asset management
"Every aspect of the NEO design, from the high-speed image sensor, to the wide-angle optics, to the embedded software, was engineered with cinematic VR capture in mind," said Koji Gardiner, Director of Hardware Engineering at Jaunt and the lead behind the new camera design. "NEO is a flexible system that offers turn-on-and-shoot simplicity for capturing spontaneous events, while also providing full manual control for creatives to set up the perfect shot."
Jaunt has also made it easier for their system to work with leading post-production tools commonly used by today's creatives. Jaunt Studios partners can now edit VR content using tools such as Avid, Premiere, Final Cut Pro X, Nuke, RV, Shotgun, Maya, 3Ds Max, After Effects, DaVinci Resolve, Assimilate's Scratch, Lustre and others.
Jaunt Studios will continue to support its current cameras as well as third party systems. The objective is to provide filmmakers with tools and techniques that serve their creative process, unlocking the true potential of their creative vision.