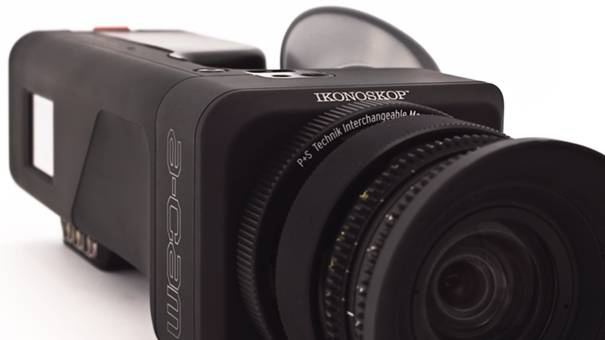 Ikonoskop Now Look To Resellers For Their Camera
Posted on Sep 13, 2012 by Alex Fice
Ikonoskop has abandoned sole distribution and are looking for resellers to help.
Independent Swedish Camera Company Look To Traditional Distribution To Get Their Digital 16mm Product Global Visibility
Ikonoskop came to IBC a few years ago with their strangely shaped and vehemently uncompressed camera philosophy with their a-cam product. Back then they were also fiercely independent and insisted on the approach of distributing from their own base in Sweden and avoiding the more traditional distribution route to market, they were looking to ape the RED approach to selling cameras but without the marketing dollars.
At IBC 2012 and a year after the camera started shipping that has all changed and now they are looking at European and US distribution through the normal distribution chain.
They were also showing new accessories for the camera with rigs from Arri and Vocas and a few tweaks in the camera's firmware, Peter Gustafsson from company, "We have a better timecode now but we're updating the software all the time. The concept is still the same, we're targeting the 16mm world with a very simple design that veers away from the menu driven approach.
"We believe cameras should be straightforward like a film camera – there is on and off and you can set the frame rate and the shutter angle. You can also change the gain which is the closest you get to changing film stock if you like. You do everything in post rather than make technical decisions on set, the only decision is to set your aperture, shutter, angle and your focus."
Peter recommends that owners of the camera invest in programs like DaVinci's Resolve even the free 'Lite' version. "The workflow is very straightforward and Resolve takes care of all the de-bayering.
"I always thought that having resellers was the way forward for us, if you buy a camera you would want to test it first. We send out cameras for people to test but you can't cater for that many people in this way."