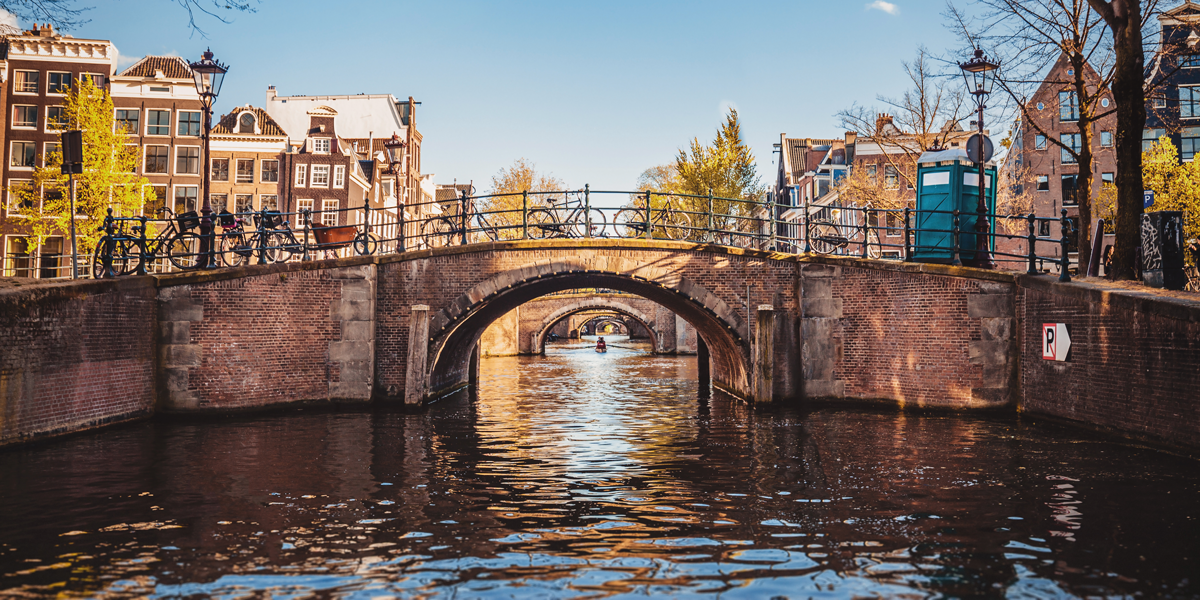 IBC 2022: 'Dam busters
Posted on Sep 8, 2022 by Samara Husbands
IBC is back at the RAI Amsterdam after a Covid-enforced sabbatical. Here's what to expect… and which stands to look out for!
Words Roger Payne
Yep, IBC is back, and it's on a mission to deliver the new normal in the most engaging way. Quite how different the show will turn out remains to be seen – we'll have a full report next month – but it's great to get one of the mainstays of the broadcast calendar back in our diaries. 
So, what's on? A fair bit, as you'd expect. Naturally, you can scour the halls for the latest groundbreaking products, services and technologies from a huge variety of brands, but IBC is much more than that. Pay for the high-level, two-day IBC Conference, which hosts the most influential minds in the industry and covers all key areas. Hear from keynote speakers – including Alexandra Hussenot and Pierre Matelart – while learning from in-depth panel discussions and diving into technical paper presentations.  
If you'd rather keep cash in your pocket, there are plenty of free-to-attend events, including the Changemaker Programme, Innovation Stage and Showcase Theatre. Each offers sessions from trailblazing organisations. 
Should all of this get a bit too much, regular IBC-goers will be delighted to hear that the Beach is back. There, you can relax away from the show floor and reunite with colleagues over a drink.
Take to the halls
If you've ever been to IBC, you'll know it's not the place to debut a pair of shoes. It's easy to cover many miles as you move between halls, making sure you take in all the stands. However, if you'd like to streamline your visit, we're happy to offer some suggestions. 
Hall 12 should be your main point of focus, with companies showcasing lighting, lenses, grip and more. The Arri stand (F18 and F21) is sure to be a highlight, giving you the ideal opportunity to view the latest and greatest the company has to offer. Don't miss a chance to get the low-down on the Alexa 35, complete with the first new Arri sensor for well over a decade. You can also see the recent addition to its Orbiter range – the fresnel lens, which offers a
15-65° zoom – along with the Trinity 2 and Artemis 2 supports.
A stone's throw from the Arri stand is optical giant Zeiss (G36), where Supreme Primes are bound to take centre stage. The most recent addition, the Supreme Prime 15mm T1.8, completed the family, which now comprises 14 optics, covering focal lengths from 15 to 200mm. If VFX is more your bag, then the company's CinCraft Mapper will appeal. The digital service announced earlier this year provides frame-accurate lens distortion and shading data for the VFX industry. This is essential for digital compositing and matchmoving, in order to achieve a cinematic result that is as realistic and precise as possible.
From the Zeiss stand, you won't have to move far to see the lighting experts at Astera (G43). The company provides a broad range of LED solutions, including tubes, pixel bars, individual lights of varying strengths, controllers and more. When visiting Euro Cine Expo, we were impressed by the diminutive HydraPanel – a battery-powered unit that pushes out an impressive 1300 lumens across the full spectrum, thanks to the Titan LED Engine. The panels can be used individually or in a group of up to four, and offer further flexibility thanks to six modifiers, IP65 waterproofing and both wired and wireless DMX. 
Rounding off Hall 12's highlights is Vocas (D25), which provides a wide range of accessories, including matte boxes, rig items and follow focus systems – alongside brand-specific add-ons for the likes of Sony, Arri, Red and Canon. The company's five-axis dioptre holder is a particularly neat item for those who like to experiment. Using different dioptres like the strip, letterbox or split field allows users to create interesting results at the same time as varied focus effects. The holder allows any 138mm dioptre and, due to its flexible cuff, will fit any lens perfectly. 
Next door, Hall 11 presents another rich seam of relevant exhibitors, including Canon, Red, MRMC and Aputure. When you've taken those stands in, make a beeline for Videndum (C40) – home of SmallHD, Wooden Camera and Anton/Bauer. If this issue's round table on the future of LED lighting (page 43) has you excited, be sure to see what Litepanels and Quasar Science have to show. From Litepanels, the Gemini 2×1 Hard is a must-see: brighter than any other panel of its size, yet lighter than its peers, with the flexibility to switch from a 20° beam of hard white light to 100° soft wash. Quasar Science, meanwhile, offers lighting solutions for virtual production, along with kits that light everything
from actors to environments.
After you've spent some time at the Beach, head over to Hall 7 and make sure you tick Blackmagic, Teradek and Adobe off your list. Also catch Seagate Technology (B05) – a global leader in data management for more than 40 years. Learn about its full portfolio of storage solutions for content creation, editing and distribution. Use the power of efficient workflows, cost-effective solutions and scalable media collaborations with Lyve Cloud. Or take control of data transfer workflows in private-, public- or hybrid-cloud environments with Lyve Mobile.  
Keep an eye out for these stands:
BirdDog, Hall 6, stand A19
Atomos, Hall 11, stand D25
IDX, Hall 12, stand C25
Roe Visual, Hall 7, stand C11
Xeen, Hall 12, stand G44
Of course, while you're at the show, be on the lookout for Team Definition – you'll be able to spot us with our logoed shirts. We're there for the duration, so come over and say hello! 
Originally published the September 2022 issue of Definition.