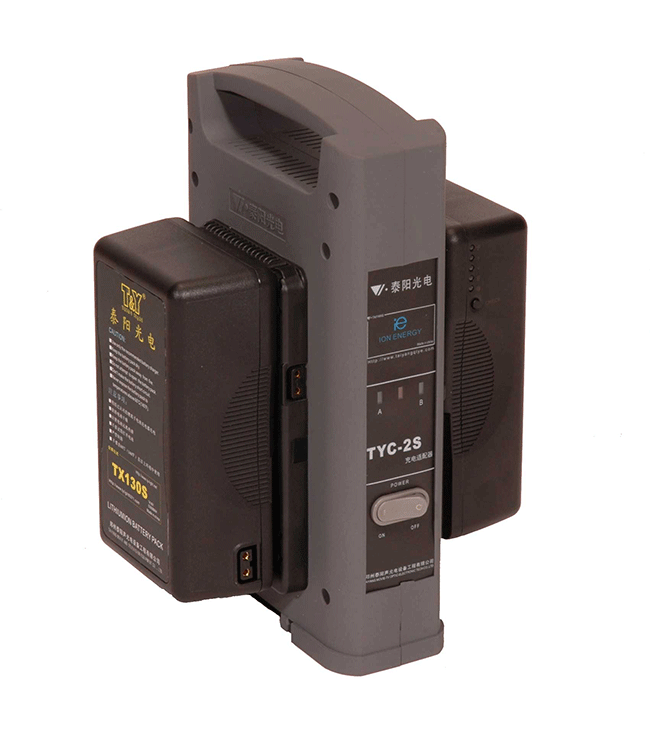 Ianiro International Introduces New Super-Charged Li-ion Battery
Posted on Jul 11, 2014 by Alex Fice
T&Y has introduced a new battery and charger for just £129
The TYC-2S is a new high power, 130Wh Li-ion battery, distributed in Europe by Ianiro International. Developed by T&Y, the V-mount battery TYC-2S features a d-tap out to power accessories, such as sound recording equipment or on-camera lighting.
The product's long life (with over 500 cycles), intelligent circuit control protection and 4-step LED charge indicator make it ideal for broadcast.
Accompanying the battery is a new dual charger, capable of re-charging two V-mount batteries at the same time as outputting 50W from its standard XLR port. The system is very lightweight at only 1.4kg.
"High capacity batteries still carry premium pricing despite the fact that V-mount batteries are no longer restricted to broadcast use. DSLRs and small cameras are nowadays being accessorized with a multitude of electrical components so a reliable, durable 130Wh battery at this price will be very welcome in the market." Said Nick Allen-Miles of Ianiro International.
The battery and dual charger each retail for under £129 excluding Vat.