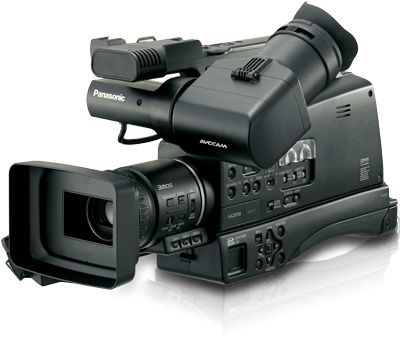 Holdan Have Big Free Accessories Deal On New AVCCAMs
Posted on Jul 28, 2011 by Alex Fice
Up to £500 worth of accessories with new AG-HMC151, HMC81 and HMC41 camcorders bought before the end of SeptemberAll new AG-HMC151,  HMC81 and  HMC41 camcorders bought before the end of September will come with up-to £500 free accessories from Holdan's catalogue.  Customers can choose from a wide range of kit, including LED lights, camera cases, SD cards, batteries and chargers and teleprompters.  This offer is available exclusively through Holdan's network of professional resellers.
"This is a chance for camera buyers not just to buy a bag with their camera, but to fill it too, with all sorts of essential accessories and tools for a complete production kit."  Said Allan Leonhardsen, Director of Holdan.
In a parallel move, Holdan is supporting Panasonic's AG-AF101 promotion that has now been extended until 10th October.  Under this offer, buyers of the large sensor camera can select up-to £250 of accessories of their choice, from any participating dealer.  This sum could go towards a lens, mattebox, third party viewfinder or any other item the users needs.
Lastly, institutional buyers can benefit from 0% interest free credit over two years on Panasonic's AG-AF101, AG-HMC81, AG-HMC41 or AG-HMC151 cameras.  In conjunction with Fineline Media Finance, Holdan can offer limited companies the opportunity to spread the cost of their equipment purchases, helping them budget for the transition to non-linear HD systems across their organisation.