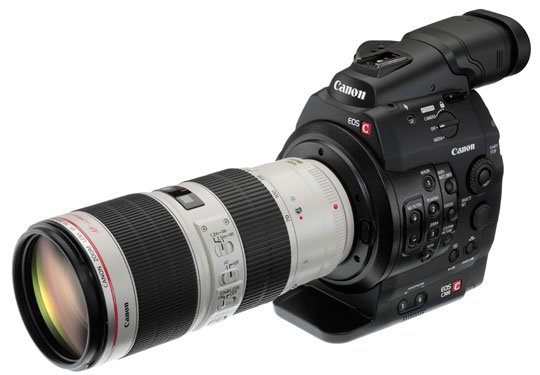 Handheld Cameras In Demand For Rental Companies
Posted on Jun 13, 2013 by Alex Fice
Canon C300s continue to be in high demand.
UK rental company Alias Hire has added a raft of handheld camcorders and associated peripherals to its rental inventory in order to meet the evolving demands of the UK documentary market.
The £75,000 investment includes additional Canon XF305, Canon XF105, Canon C300 and Sony PMW-200 camcorders as well as Go Pro 3 action cameras and Canon 5D Mark III DSLRs.
Canon HJ17 ENG lenses and a selection of Canon EF mount lenses have also been purchased along with an IRX wireless camera system, various pieces of grip and camera support equipment, bags, batteries, shoulder mounts, mics, lights and monitors.
The investment was made in response to requests from both existing and new clients and reflects a subtle change in technical requirements when it comes to handheld shooting on documentary series and other factual programmes.
Alias Hire owner Mike Smith said: "The Canon XF105s are in demand because they are very effective in low light and good for day and night shoots plus their footage is compatible with the increasingly popular Canon XF305. The Sony PMW-200 is well-liked because of its broadcast-friendly 50Mbps data rate while Canon C300s continue to fly off the shelves so an additional unit has been purchased along with further compatible Canon EF mount lenses."
Smith added: "It's a real mixed bag of purchases, covering a wide range of different technologies, but it mirrors the diverse combination of products that our clients are now using to make a factual programme or series. Investing this money shows a commitment to the industry and will reassure producers that we're listening to them and buying the equipment that they need."