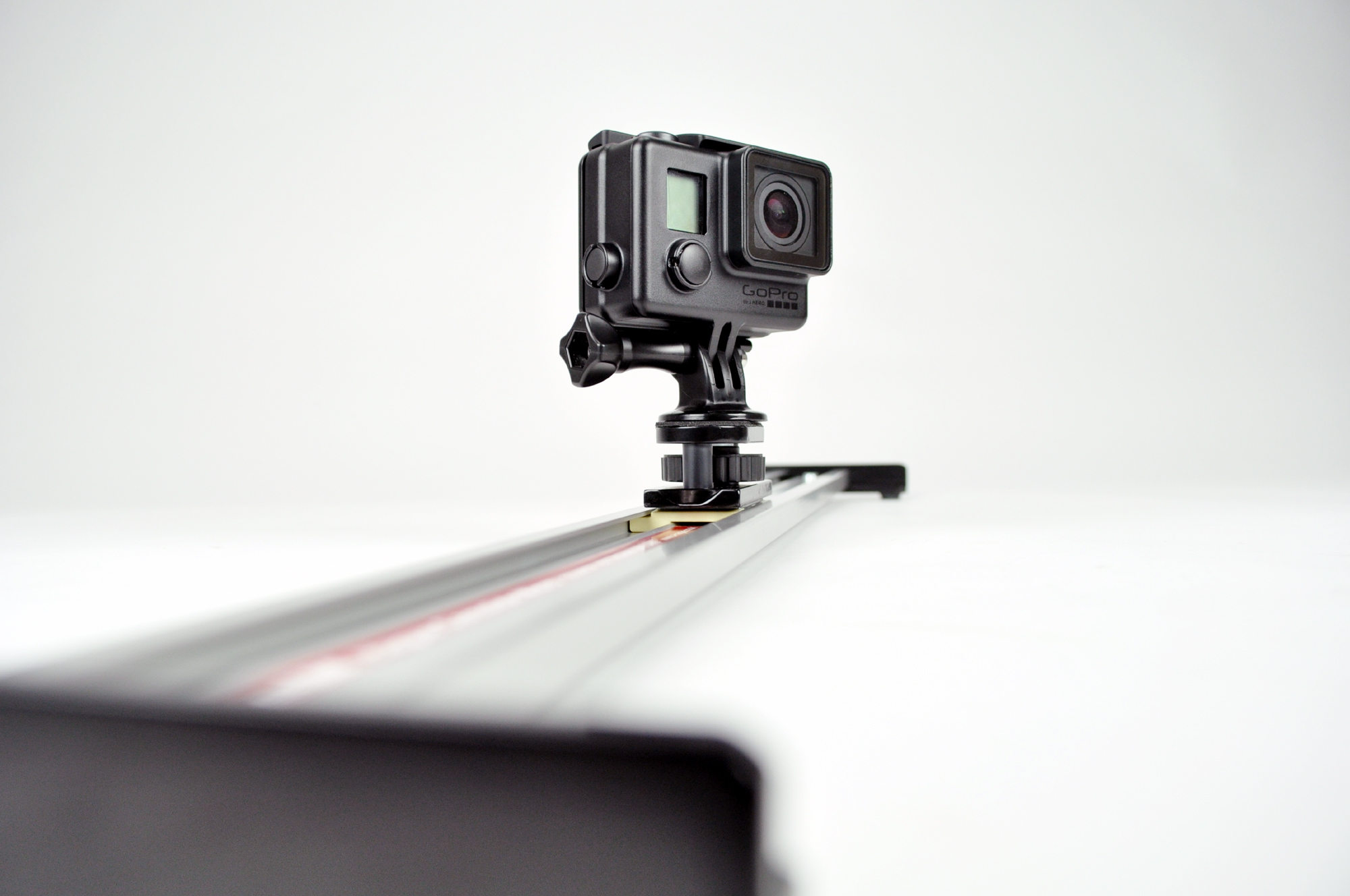 Hague Launch Their Camslide Micro Go
Posted on Jul 16, 2015 by Alex Fice
In the week that GoPro launched their smallest and lightest camera yet with the Hero 4 Session, accessory specialists Hague Camera Systems have launched a small slider which is perfect for it, and the best news is that it's only £40!
The Hague Camslide Micro Go isn't just for GoPros, it'll take other action cameras, small compacts and lightweight video cameras. You have a 500mm slide to achieve your tracking shot.
The Camslide Micro Go can be used on a table, the floor or tripod mounted. Hague's design allows you to connect the camera without having to remove the carriage from the rail. It has a standard 1/4" camera screw which allows you to attach the camera directly to it or a small ball head could be used if you wanted. Also a neat feature is an indent on the carriage where you can use your finger or thumb to control the movement. This makes it easier to control the movement.
Suitable for cameras up to 800g in weight and cameras should be mounted so they are centrally balanced for optimum performance.
Available now at www.cameragrip.com
The Camslide Micro Go By Hague Camera Supports from Hague Camera Supports on Vimeo.