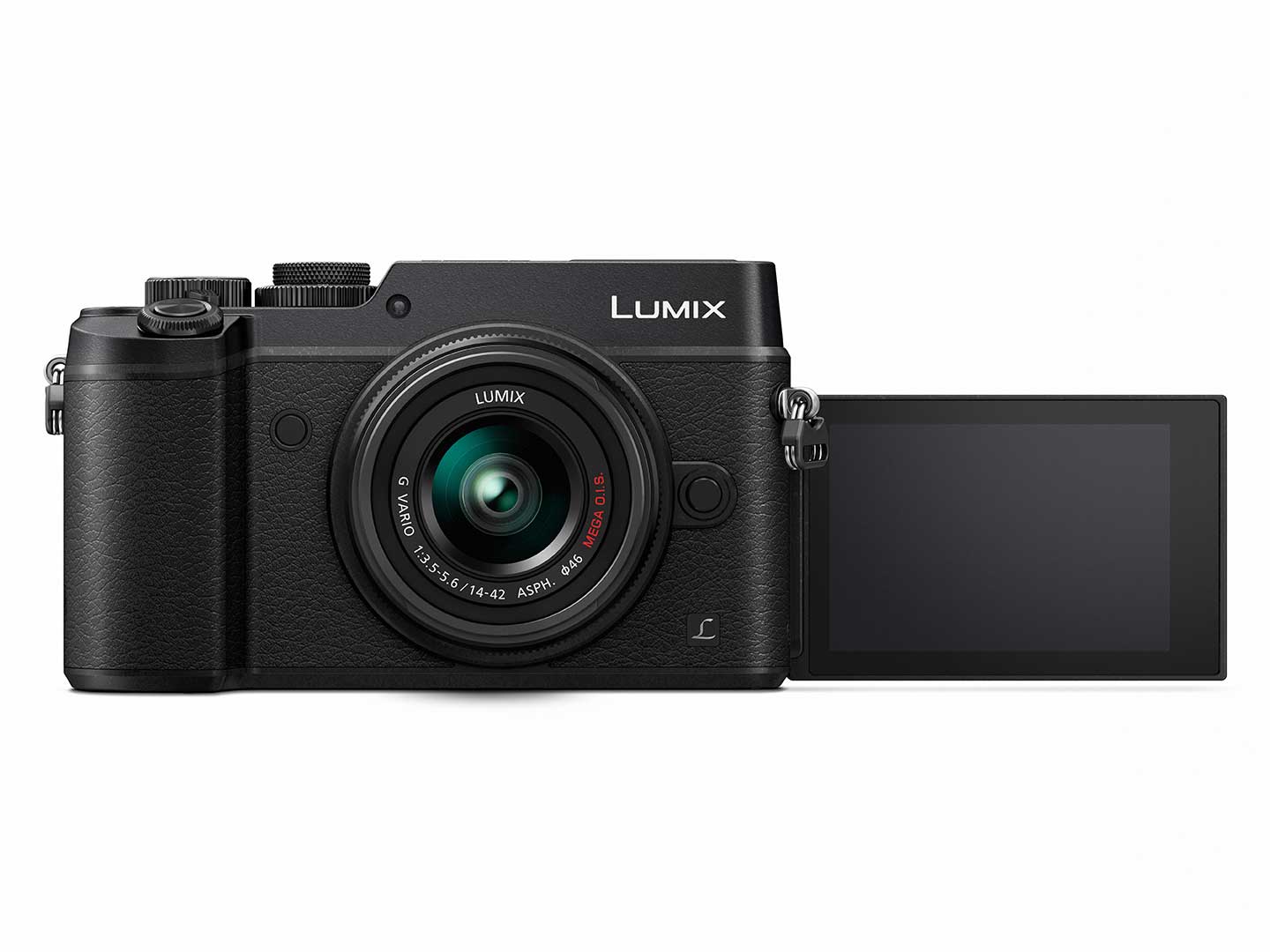 Panasonic's 4k GX8 Camera
Posted on Jul 16, 2015 by Alex Fice
Panasonic has unveiled its new 20 MegaPixel LUMIX DMC-GX8 interchangeable lens camera with 4k video at 24/25p and a 100mbits/s data rate, the HD video though is at 50p but can only manage a miserly 28mbits/s. Perhaps more interesting for photographers is the fact that the GX8 will be one of Panasonic's first models to offer their Post Focus feature, their take on Lytro's ability to choose your focus points post shot. The feature comes from a firmware update next year.
The GX8 also offers a dual image stabilising system, one in the lens and one in the body which Panasonic say work together for better low light shooting with a claimed 3.5x  better result. At this stage it's not clear whether the Dual feature works on video but we're sure you'd have to be careful what you're shooting to make the most of it especially at the top end of the lens. However the GX8 does seem to offer manual override of exposure and ISO for video.
A new version of Panasonic's Venus engine allows some nice tricks like the future Post Focus feature but out of the box with the new 4K Photo features, the LUMIX DMC-GX8 also allows you to extract an 8-megapixel still from 4K video burst images at 30fps with a certain amount of control,
Movie compression is the usual AVCHD and MP4 and the sensor, although it's new, is small at 17.3mm by 13mm and a 4:3 shape so windowing is apparent for 16:9 shooting but this is taken in to account for the 20Mp performance.
Being a consumer product these cameras are armed with some cool extras like a free-angle 3.0-inch / 3:2 aspect / Wide viewing angle OLED back screen with touch control. NFC, WiFi and remote recording and control from a smart phone App. There is a 2.5mm mic socket but no headphone socket and for a limited period if you buy you can get a £140 Adobe Creative Cloud photo subscription. Well worth it for Lightroom alone.
LEICA DG 100-400mm Development
Panasonic also announced that the company is developing the first LEICA DG 100-400mm / F4.0-6.3 telephoto zoom lens (35mm camera equivalent: 200-800mm) for the Micro Four Thirds system standard to expand the lineup of digital interchangeable lens.
The new lens seems to be the first to be designed with their new Post Focus feature in mind. They describe the feature: "It also features high speed digital signal exchange at 240 fps to comply with the high-speed, high-precision AF (Auto Focus) with DFD (Depth From Defocus) technology."
The new lens has their POWER O.I.S. (Optical Image Stabiliser) and boats a light weight without actually saying what it is.
Also under development is a LUMIX G 25 mm/F1.7 single focal length lens as a digital interchangeable lens for the Micro Four Thirds system.
This lens is a 50mm (35mm camera equivalent) single focal length lens with large diameter. The 50mm focus distance offers almost the same viewing angle and sense of perspective as the human eye which is good for shooting portraits or scenery as you see it.