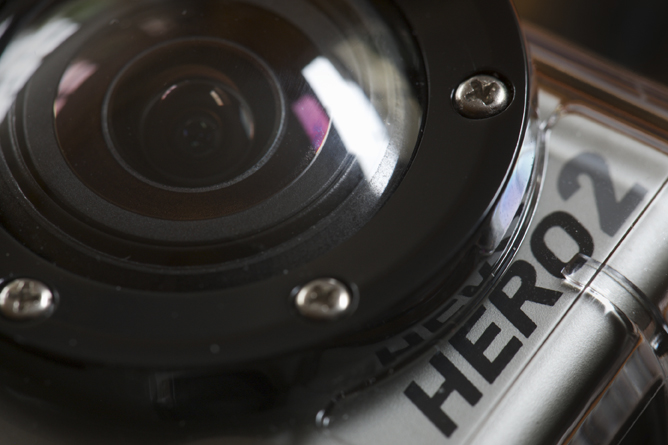 GoPro Seek Technicolor's Help To Increase Image Quality
Posted on May 16, 2012 by Alex Fice
GoPro has joined up with Technicolor to embed a colour profile in the camera's firmwareGoPro and Technicolor, announced a tie-up at the NAB 2012. They have worked to embed Technicolor's CineStyle colour profile for the debut of the new GoPro Protune (a free firmware upgrade available for the HD HERO2 camera this summer).
Certified by Technicolor, and developed by GoPro, the Protune mode firmware upgrade which incorporates Technicolor colour science into GoPro's latest product launch.
Key features of the GoPro Protune mode include:
· 24fps frame rate, enabling GoPro HERO2 content to be intercut with other sources without a frame rate conversion.
· 35Mbps data rate.
· Neutral colour profile, allowing for flexibility in grading.
· Log curve encoding, offering more detail in shadows and highlights.
· Reduced sharpening and noise reduction.
David Newman, senior director of software engineering for GoPro commented. "Developing this with Technicolor has provided us with a level of technological expertise that optimises Protune for the professional market."
Using Protune with GoPro CineForm Studio Premium and GoPro CineForm Studio Professional provides additional benefits, offering colour correction controls and presets to create cinematic looks from the GoPro HERO2 captured content. Non-destructive 3D LUTs provide even more flexibility, enabling users to further tweak their images, manipulate saturation and contrast and colour correction controls.