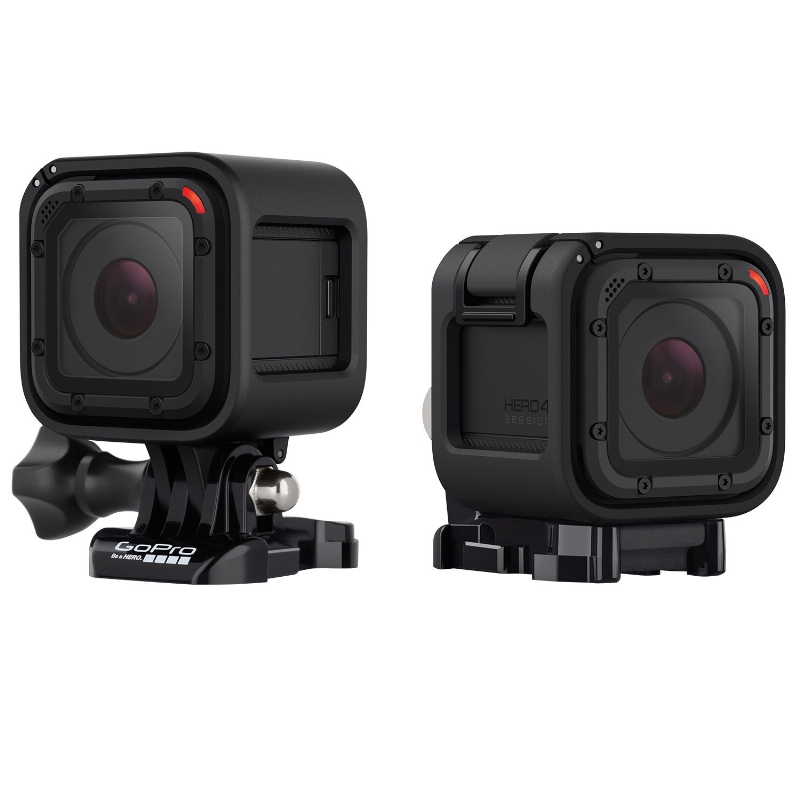 GoPro Delay Their Drone Due To Bad Financial Results
Posted on May 6, 2016 by Alex Fice
The cheapest GoPro is the HERO 4 Session.
GoPro's end of quarter results were published yesterday and showed a 49.5% downturn in revenue from $363 million and even further percentage fall in gross profit. Founder and CEO regretted that the already marketed GoPro Drone would have to be delayed until the Winter holidays, something he saw as a plus. "Consumer demand for GoPro remains solid," said Nicholas Woodman, GoPro Founder and CEO. "Unit sell-thru was close to first quarter 2015 levels, a quarter which benefited from the launch of HERO4. And while we had to make the difficult decision to delay our drone, Karma, the upside is that Karma's launch should now benefit from the holidays."
GoPro had  made other announcements, mostly at the recent NAB Show in Las Vegas like GoPro VR, a platform to view and share immersive content. The platform allows users to experience the world of 360˚ video and transforms users' screens into a virtual portal, showcasing original content from GoPro and a global community of artists.
Also Omni, a six-camera spherical array due or an August deliver and  Odyssey, GoPro's panoramic stereoscopic 16-camera rig optimised to work with Google's Jump.