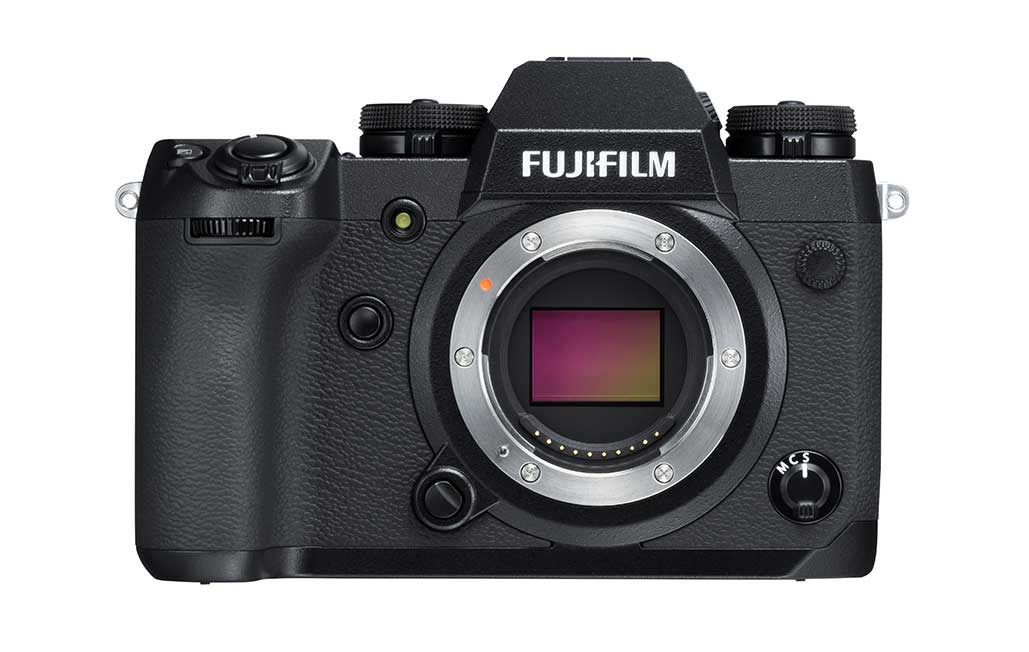 Fujifilm introduce the flagship X-H1
Posted on Feb 15, 2018 by Julian Mitchell
Fujifilm has added to their stills to video convergent cameras with the X-H1 which has some high value video features including a 5-axis in-body stabilisation ability which the company claims gives you an extra 5 stops. The stabilisation does work with video.
Words By Julian Mitchell
We had a great experience with the Fujifilm XT-2 with its 4K supersampling performance and film modes, worth considering through the decades of film experience that Fuji has. The X-H1 functions the same way as the X-T2 in terms of recording at 6000×4000 pixels and then downsampling and is the first camera in the X Series to include ETERNA, a new film simulation which could help for shooting movies in some situations. "This mode simulates cinematic film, creating understated colours and rich shadow tones, greatly enhancing creative freedom during post-processing.'
The camera's video image quality has been improved through the new ability to record a high bit rate of 200 Mbps.
The camera includes a total of 20 functional and performance improvements including the 1080/120P high-speed video mode (1/2, 1/4 and 1/5 speed slow motion) for recording slow-motion footage, F-log4 SD card recording, a DCI 4K shooting mode (4096×2160), a 400% dynamic range setting (approximately 12 stops claimed), 200 Mbps high bit rate recording, a high-sound quality internal microphone (24 bit/48 kHz) and verbal time codes. (We're not sure what they are yet).
To achieve sound monitoring you need to add the Vertical power boost grip VPB-XH1 which also increases the maximum period for shooting movies in 4K to about 30 minutes, making the VPB-XH1 an essential accessory for maximizing the performance of the X-H1.
The X-H1 uses the APS-C size X-Trans CMOS III sensor (24.30 million pixels, without low-pass filter) and the high-speed image processing engine X-Processor Pro. This proprietary FUJIFILM technology was first seen in the X-Pro2 and then X-T2 cameras.
Basic specs are:
[4K (4096×2160)] 24P / 23.98P up to approx. 15min.
[4K (3840×2160)] 29.97P / 25P / 24P / 23.98P up to approx. 15min.
[Full HD (1920×1080)] 59.94P / 50P / 29.97P / 25P / 24P / 23.98P up to approx. 20min.
[HD (1280×720)] 59.94P / 50P / 29.97P / 25P / 24P / 23.98P up to approx. 30min.
*For recording movies, use a card with UHS Speed Class 3 or higher.
• FUJIFILM Corporation has increased the appeal of this new camera by announcing that a new FUJINON MKX18-55mmT2.9 and FUJINON MKX50-135mmT2.9 will be added to the mirrorless digital camera "X Series" interchangeable lens lineup in June. These, around 1kg, lenses are the first full manual cinema lenses to be compatible with the X Series interchangeable lenses.
In the 35mm format equivalent, MKX18-55mm covers a focal distance from 27mm to 84mm and MKX50-135mm covers a focal distance from 76mm to 206mm.