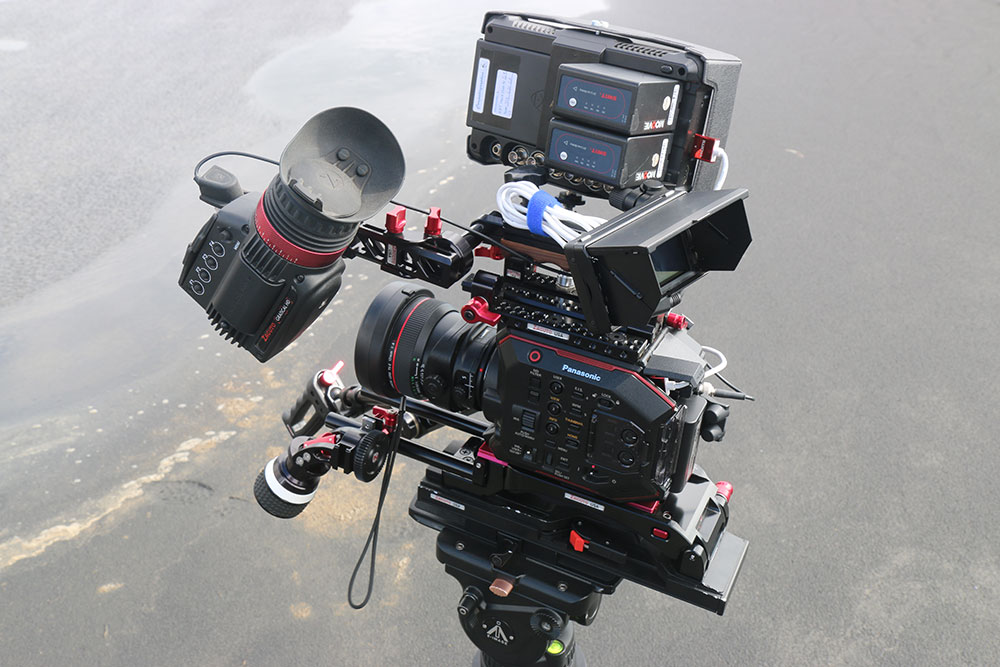 Firmware upgrades Panasonic EVA1's Raw
Posted on Feb 22, 2018 by Julian Mitchell
Panasonic has announced a firmware upgrade to its AU-EVA1 compact cinema camera that, among many improvements, will see the camera capable of recording ALL-I codecs and outputting RAW.
The free upgrade, available from the end of March 2018, means the super 35mm sensor camera will now support Panasonic ALL-Intra codecs, RAW output, time lapse recording as well as a new HD 422 interlaced codec, for TV applications.
In addition, remote operation is now possible using third party wired controllers, allowing focus and iris control for diverse lens options, as well as zoom control for Canon compact cine servo zoom.
Additionally, six Sigma ART lenses4 are also newly supported.
LCD signal cloning to HDMI, as well as additional home screen indicators improve monitoring in the camera. To improve the workflow, Panasonic has also added the capability to output ancillary data for RAW such as time code, REC flag and also VANC metadata on SDI.
Since it's release in late 2017, EVA1 has been used extensively in independent filmmaking, commercials, documentary and live events. Featuring a native EF and optional third-party PL mount, EVA1's small form factor makes it ideal for gimbal and drone applications, while the colour science and dual native ISO adopted from the VariCam makes it a great B camera for bigger productions utilising the VariCam.
New specs include:
ALL-Intra codecs 422 10bits
ALL-Intra codecs for High Frame rate
RAW output on 6G SDI will support following resolution and frame rates:
5.7K RAW up to 30p
CROP 4K RAW up to 60p
CROP 2K RAW up to 240p
Interlaced Recording Format
FHD (1920×1080) – ALL-Intra 100Mbps 10-bit 422 @59.94i/50i
FHD (1920×1080) – LongGOP 50Mbps 10-bit 422 @59.94i/50i