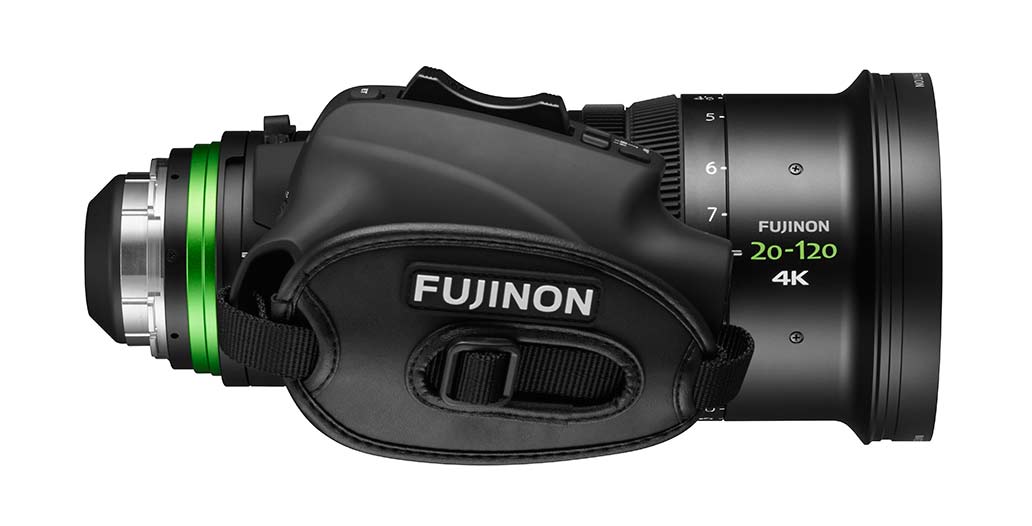 FujiFilm Announce 20-120mm 4K Zoom Lens
Posted on Apr 5, 2016 by Alex Fice
FUJIFILM has announced that it will release their XK6x20 lens as a new addition to the lineup of 4K-compatible digital cinema camera zoom lenses in late June. Equipped witha PL mount the XK6x20 is a standard zoom lens that delivers T3.5 brightness for the entire zoom range from 20mm to 120mm.
The new XK6x20 digital cinema camera zoom lens offers high optical performance compatible with 4K cameras and covers a wide focal length range from 20mm to 120mm. You get T3.5 brightness throughout the entire zoom range and there is no T drop.
The official Fujinon explanation is here:
"Featuring high-precision large-diameter aspherical elements designed with cutting-edge optical simulation technology. It delivers high optical performance and low distortion compatible with 4K cameras from the centre to the edge of the screen, and delivers performance comparable to single focal length lenses for digital cinema camera in the entire zoom range.
・By integrating the colour temperature of the flagship model 'HK series' and compact and lightweight model 'ZK series', colour grading is simplified when using multiple lens models together.
・FeaturingFlange Back Focus Adjustment Mechanism, used in broadcasting lenses, for optimised mounting with cameras to bring out the full lens optical performance.
・Using a 9-blade round iris mechanism to achieve the iris shape as round as possible, enabling natural bokeh in images
The XK6x20 is equipped with a detachable drive unit for electric zooming and focusing that is a popular function with existing products. It also features 0.8mm gear pitch for compatibility with standard cine accessories."
Approx weight: 2.9kg (with drive unit) / approx. 2.4kg (without drive unit).