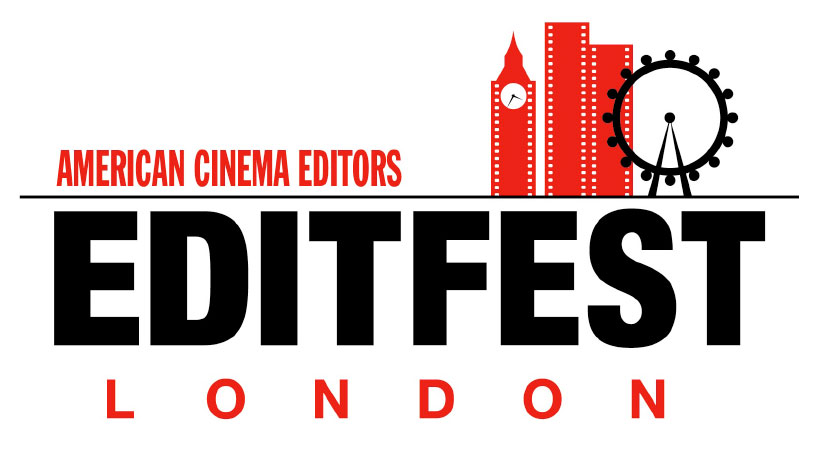 EditFest London Features World's Best Editors
Posted on Jun 20, 2014 by Alex Fice
London's second EditFest is on in London's Southbank tomorrow.
What is it?
EditFest London returns for its second engagement in the UK, a daylong event featuring leading film and television editors sharing their insights and experiences in the art of editing. EditFest is aimed at professional and aspiring editors, post production team members, students, content creators, production execs, and those who love the art and craft of editing.
Why it matters:
A unique opportunity to hear and meet artists who are at the top of their craft and explore the popular, award-winning movies and television shows in which they play an important role.  EditFest London, produced by American Cinema Editors, is a global event, and as EditFest embarks on another successful year in London, and six in Los Angeles, the event will be taking place in new cities next year, making this year's event important to attend. This event features interactive conversations, presentations, face-to-face dialogue, Q&A sessions and a cocktail reception.
Who will be on hand:
Just announced for the day's festivities at EditFest London, editor Mary Jo Markey, ACE, (Star Wars: Episode VII, Star Trek Into Darkness, Lost) who joins a stellar lineup of BAFTA, Oscar®, Emmy® and ACE winning editors. Alan Heim, Oscar® winner for All That Jazz, joins journalist Adrian Pennington in conversation, and other panels are outlined herein.
The Agenda:
10:00 am – 11:30 am
"Small Screen, Big Picture" – Award Winning Television Editors
John Wilson, Moderator – The Book Thief, Downton Abby, Billy Elliot
Mags Arnold – The Trip
Mark Everson – Alan Partridge
Tim Porter – Game of Thrones, Doctor Who
Stephen Ellis, ACE – The F***ing Fulfords, The Tower, The Family, Syria: Children on the Frontline, Fire in the Night
1:30 pm – 3:00 pm 
"From Dailies to Delivery – Editing Features"
Mick Audsley, Moderator – Harry Potter and the Goblet of Fire, Prince of Persia: The Sands of Time
Mark Day – Editor of four Harry Potter films and winner of multiple BAFTA Awards
Alexandra Mackie, ACE – Take Down, Kill Command, A Poet in New York and Downton Abby 
Mary Jo Markey, ACE – Star Wars: Episode VII, Star Trek, The Perks of Being a Wallflower
Ken Schretzmann, ACE – The Lorax, Toy Story 3 (ACE Award winner)
Lucia Zucchetti, ACE – The Queen, Closed Circuit
3:15 pm – 4:45 pm
"Conversation with ACE President, Alan Heim"
ACE is honored to present an in-depth conversation and Q & A session with ACE President and renowned editor, Alan Heim
Adrian Pennington, Moderator, International Editor of ACE's CinemaEditor Magazine
Alan Heim, ACE – All That Jazz, Network, The Notebook