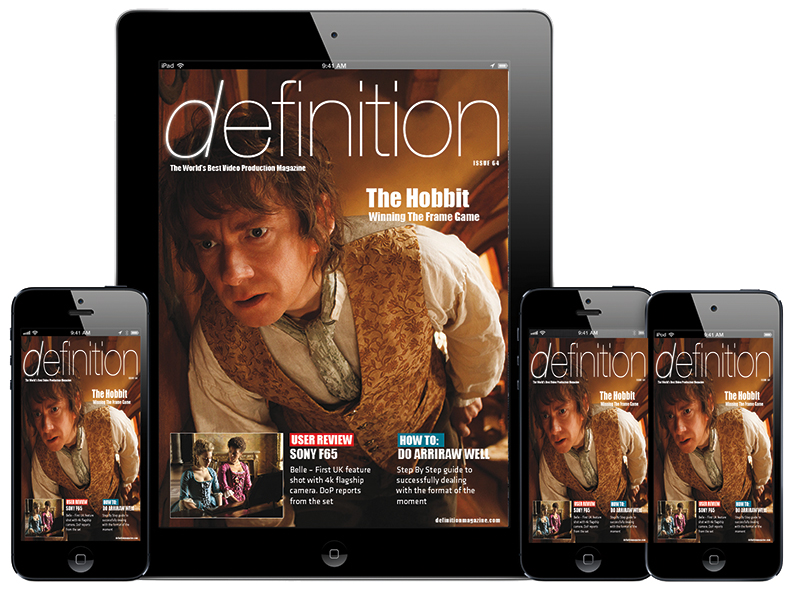 Definition Magazine Digital Edition 64 Now On Sale!
Posted on Feb 1, 2013 by Alex Fice
Definition Magazine Digital Issue 64 has the full story on The Hobbit editOur first digital magazine with our new design and adjusted title is now available to buy for only 99p from our iBook store. Aswell as our interview with Jabez Olssen, the editor of The Hobbit, we have an interview with Oscar nominated editor of The Life Of Pie Tim Squyres – audio is included.
We also hear from the set of Belle, the first UK movie to use Sony's F65 camera. We also have a report from our re-visit to Abbey Road for their Channel 4 programme 'Abbey Road Studios: In session'. Theirs is a story of Canon 5D Mk2s in the hands of expert operators.
There are new gear lists and a new technical section, this month looking at how to record ArriRAW properly.
The issue is only 99p or you can buy an annual subscription for only £5.00 for 10 issues.