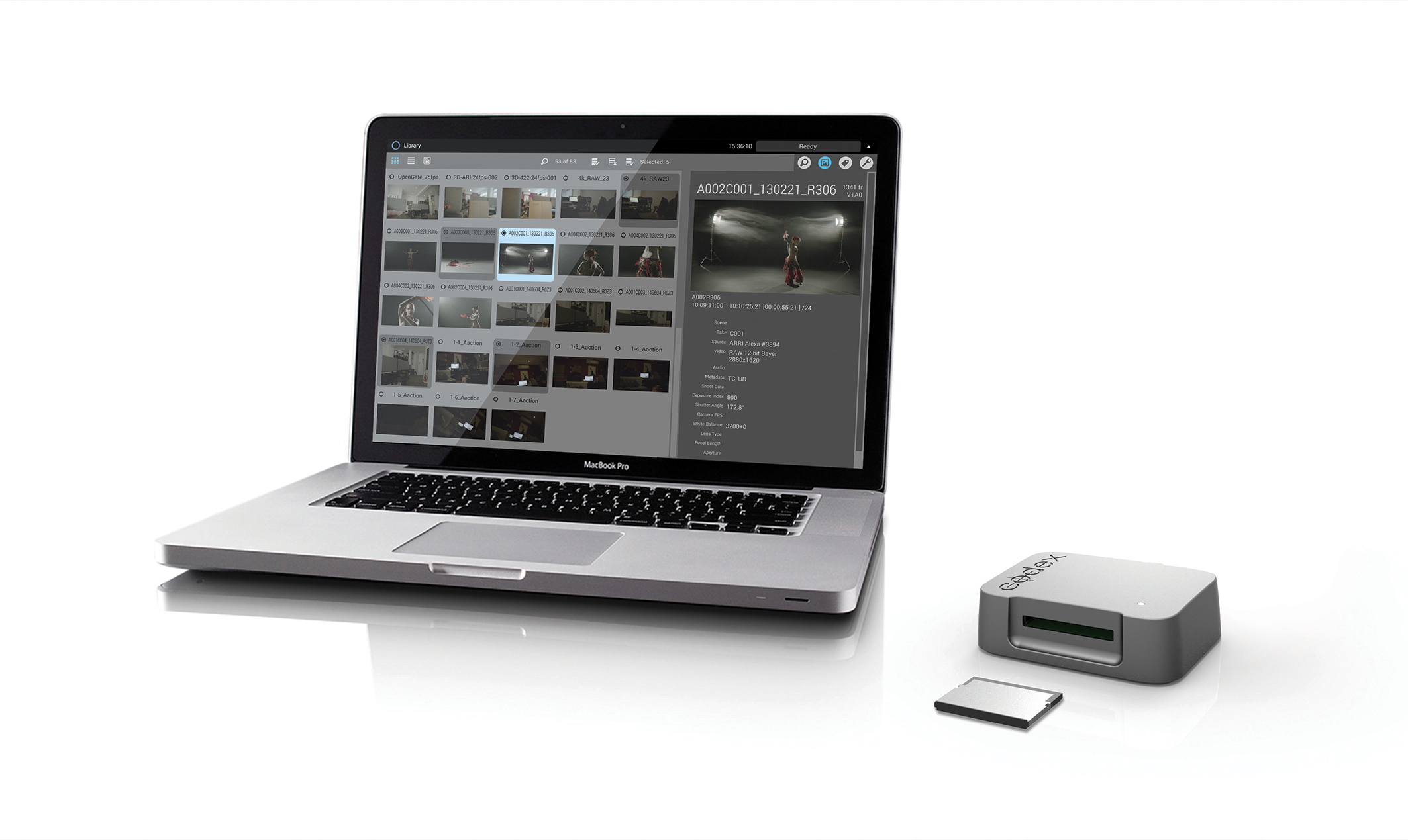 Codex Production Suite 4.5 delivers one workflow and new pricing for DITs
Posted on Apr 19, 2016 by Alex Fice
Codex is launching Codex Production Suite 4.5, their latest update for the the all-in-one software package that enables the colour grading, review, metadata management, transcoding, QC and archiving of media generated by the digital cinematography cameras.
All of the tools DITs need to deliver colour-accurate, on-set or near-set dailies, and to securely archive camera original material in one workflow.
The new features of Codex Production Suite 4.5 include:
Non-destructive, CDL-based colour grading, enabling the creation, modification and communication of looks from on-set to editorial and the final DI colour session.
Import and processing of externally-created CDLs/LUTs, so that looks can be applied overall or shot-by-shot. Looks can be baked into editorial dailies or appended in the metadata of deliverables, and dailies can be viewed as intended by the cinematographer.
Integration with Codex Live for a consistent colour pipeline from camera through to deliverables and beyond, and also with Tangent panels for grading purposes.
Full, end-to-end ACES-compliant colour pipeline
Audio sync toolset, enabling the import of .wav files, playback of shots in a proxy window, and synchronisation of audio files to shots, based on timecode.
There is also a new pricing model. You can buy the software only or buy Codex Dock (Thunderbolt) with free software, and get access to Codex's workflow and technical support, with free upgrades, through Codex Connect.
DIT Ben Appleton, whose Codex credits include The Huntsman: Winter's War, Victor Frankenstein and Guardians of the Galaxy, said, "I now own a Codex Vault myself, and with the new Production Suite software I have everything I need for archiving, review and dailies. It's the ideal solution for the massive amount of data that is being generated on-set nowadays."
DIT and digital workflow supervisor, Francesco Giardiello, who has used Codex on major motion pictures and high-end TV productions such as Knights of the Roundtable: King Arthur, Ben-Hur, Thor: The Dark World and Romeo & Juliet, said, "In the last five years I have been on a journey with Codex, and they have been on a journey with me. They have listened to my needs, from the coalface of digital moviemaking, and have quickly developed features and performance capabilities accordingly. If you want total fidelity, and a single workflow you can rely on, choose Codex."