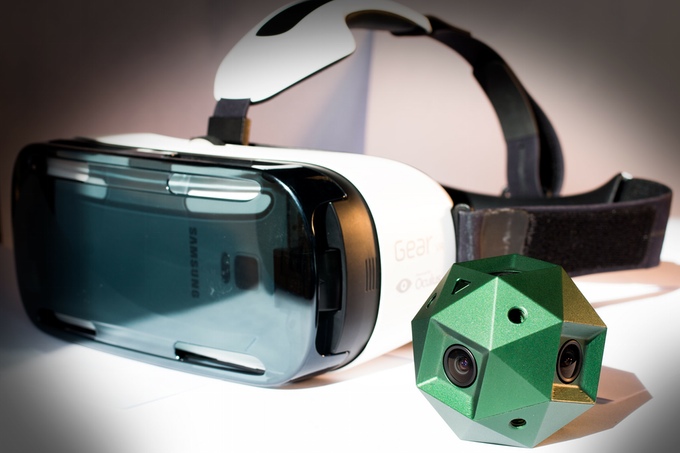 China's Kingnet Technologies Invest In Sphericam 2
Posted on Apr 19, 2016 by Alex Fice
Sphericam 2 is to begin full-scale production in U.S. this summer following $5 million investment from China's Kingnet.
Sphericam 2, a 360˚ VR camera capable of self-stitching and livestreaming 4K video in real-time – will start shipping this summer. Full-scale production is scheduled to begin at a U.S. production facility this July following a successful Kickstarter campaign and new $5 million investment from China's Kingnet Technologies.
"The Sphericam 2 is like no other camera on the market. With a global shutter capable of shooting at 60 frames per second and the ability to self-stitch and livestream 4K video, it sets a new bar for performance. It's also incredibly compact, roughly the size of a baseball. We designed the camera with professionals in mind which is why we're thrilled use our presence at NAB to announce it will be available this summer" says Jeffrey Martin, Sphericam founder and CEO. The National Association of Broadcasters trade show in Las Vegas marks the first time the public will be able to view a live demo of the Sphericam 2.
The camera was first announced on Kickstarter in 2015 where it received backing of $450,000, more than four times the initial target.
"Our Kickstarter backers and pre-order customers will be the first to receive the Sphericam 2 once it ships. We also have large media and technology companies eager to start using the camera. The recent investment from Kingnet helps us not only accelerate our production timetable but to broaden our product and service portfolio," says Martin.
The Shanghai-based online and mobile gaming company Kingnet is investing $5 million as part of a new strategic focus on VR content.
"We invested in Sphericam because it's clear that it's more than just a VR hardware company," Wang Yue, CEO of Kingnet Technologies.  "Sphericam is building a bridge between people's real-world experiences and the VR space. The Sphericam 2 allows people to capture and share 360˚ video in a format that's perfect for today's virtual reality headsets and this is only the beginning."
The Sphericam 2 is available for pre-order at a cost of $2,500.