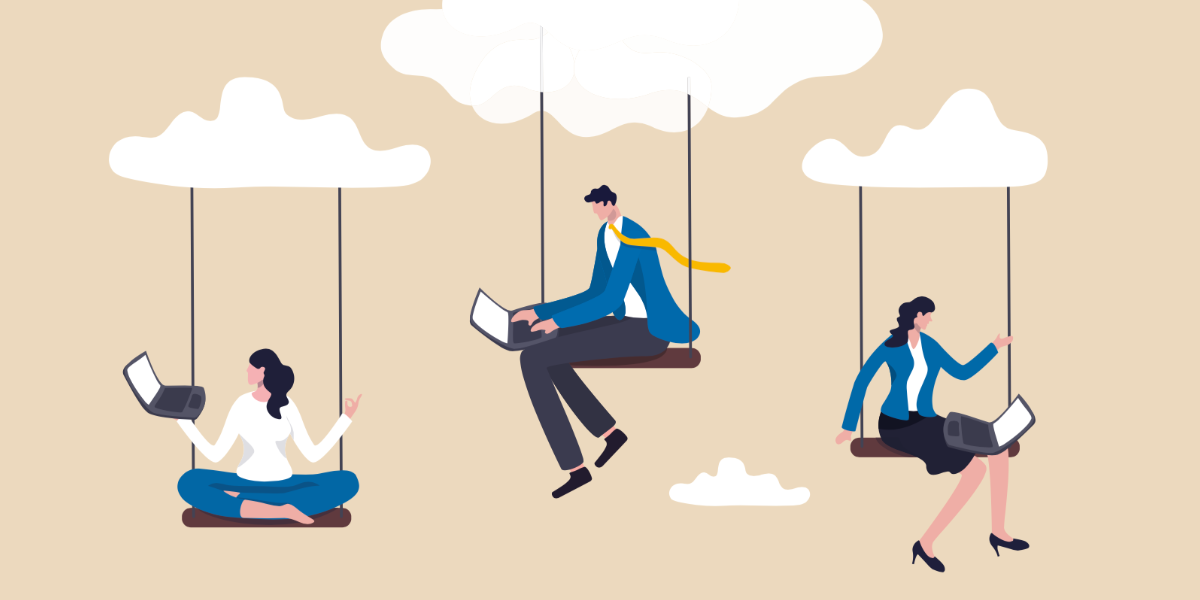 Cloud forecast
Posted on Nov 2, 2022 by Lee Renwick
From camera to cloud to remote post-processing, is the industry's physical media on its last legs? If so, what's in store – and when? Two experts from crucial sectors of production deliver keen insight
What cloud services do you offer and how are they changing the game?
PAUL SCURRELL: Earlier this year, Atomos introduced a range of network-connected, in-the-field products – Zato Connect, Atomos Connect and Shogun Connect. These new direct-to- cloud devices attach to any camera and simultaneously capture two versions of the footage: a high-quality DNxHR/ DNxHD/ProRes variant and a lightweight 1080p H.264/H.265 proxy file that gets instantly uploaded to Frame.io. The two versions share the same file name and timecode reference.
Since the proxy file sizes are much smaller than the original, they load faster, require less processing power and – most importantly – are much quicker to upload to the cloud using the public internet.
For many social media platforms, and perhaps for breaking news on conventional broadcasting services, proxy video quality is actually usable. For higher production values, an entire project can be edited, reviewed and approved using proxy media, then 'picture locked' for grading or audio sweetening, simply by commanding the editing application to switch to the high- resolution media.
NICK WARBURTON: A little over a year ago, we launched SymplyNebula: a high- performance, but affordable, globally distributed data storage mesh designed to produce cost-effective and – crucially – cost-predictable cloud storage for cloud- based production, archiving and backup.
Traditionally, users need to decide if they want fast, configurable cloud storage, or a lower price with less performance and fewer features. SymplyNebula cloud storage is designed to meet the needs of content creators and owners by offering outstanding performance, regardless of how much storage you use.
There is an interest in moving multiple aspects of ingest, post-production and archive pipeline to the public cloud. The obvious benefit is the ability to spin infrastructure up and down at will. The obvious hurdles are unknown costs and workflow simplicity.
SymplyNebula not only provides a predictable cost in the cloud, but our mesh network integrates with hyperscale service providers to deliver low-latency, cloud-adjacent performance. In this way, data in our cloud can be accessed by applications for applications, such as transcoders, AI and facial recognitions running in AWS, Azure and GCP, for example. The advantage being, there is a single, consistent data set across multiple clouds – it's what we call multicloud.
How does this impact the creative process itself?
PS: Camera to cloud (C2C) is more about speeding up the content creation process, by reducing the time it takes to get from acquisition to post-production. There's no waiting for hard drives to be shipped, or files to be copied; proxy files are uploaded directly to the cloud from the camera, so editors and remote stakeholders, such as producers, directors and even customers, can start working on material immediately.
NW: We are finding that vendors who build packaged solutions are winning when it comes to moving workflow processes to the cloud. For example, Frame.io pushing camera to cloud with the ability to auto-create proxies looks very interesting for the ingest workflow, because users don't have to spin up their own infrastructure. That would still require huge technical know-how.
Avid Edit On Demand and Editshare Flex look interesting, because they are making editorial infrastructure in the cloud a one-click experience. Telestream is good for transcoding, because it is making seamless workflows for moving transcoding to cloud.
Symply can help to enhance these workflows by providing cost-predictable cloud storage, but also adding our data managers into the mix to control the flow of data to and from the cloud. Through this combination, we can offer a more automated, faster and cost-smart alternative to the native tools provided by the above offerings.
How are cloud services used alongside more traditional infrastructure for the time being?

PS: Atomos Cloud Studio is our management console that links our Connect products to different services. We currently support all the major livestreaming platforms, like YouTube, Twitch and Facebook Live, as well as custom streaming solutions.
Our partnership with Adobe offers cloud-based collaboration through Frame. io, which is having a significant impact on remote production – due to all the speed benefits highlighted here. Plus, it offers seamless integration with Adobe Premiere Pro, so there's very little change in the post-production process.
The flexibility and openness of Atomos Cloud Studio will allow us to add more and more services in the future, without requiring any modification at all to our hardware in the field.
NW: We are still very much in the beta phase of adopting cloud-based services. Customers realise it is the way to go, but in the short to medium term, a hybrid approach is by far the best path for most firms. In this way, customers are continuing to leverage their investment in on-premises infrastructure – and are looking for vendors that will make that journey easier and cost-predictive, which is the real challenge. Over the last few years, lots of media content has gone to the cloud.
The three hyperscale public cloud providers offer many extremely valuable data management and AI/ML tools to customers, who have migrated large parts of their data estates to them.
In our experience, even the wealthiest customers are finding their spending on cloud to be far greater than originally projected. They also see the long-term values in bringing their AI/ML processes back on-premises.
What are the current limitations and what solutions are being worked on?
PS: Atomos has developed a new progressive file transfer technology, so the upload of the proxy file begins as soon as the camera starts recording. The only requirement is an internet connection. These transfers can be achieved over common 4G LTE, 5G or Wi-Fi networks.
Internet access speed is the only bottleneck, and the reason proxy files are still required. With normal advancement in network technology, in the near future, we'll be able to support full-resolution editing in the cloud – and storage media might be a thing of the past.
NW: Very broadly, the main limitations stem from three areas. Firstly, the dearth of cloud/IT expertise, which has been exacerbated by the pandemic, and resulting movement in the labour market. Secondly, there is still a real lack of truly cloud-native tools available. Thirdly, the previously mentioned cost factor.
As a result of the first problem, vendors who provide packed experiences tend to win. Also, this is driving resellers and system integrators within the media and entertainment space to create managed services, reducing the barrier to adoption. Many of these build additional solutions around the primary service the big public clouds offer, but several have also built – or plan to build – their own private clouds. The intention is to bring that predictable cost model to customers.
In line with the second point, we are working with ecosystem partners to provide better cloud-aligned tools, to manage data and costs.
The third point is catalysing the shrewd enterprises to start repatriation strategies, to take localised control of their data and aid the monetisation processes. This is why, at Symply, we just launched Symply Perifery – a high-scalable, cost-predictable, in-facility private cloud.
What might the future of cloud production look like?
NW: The ultimate vision is a pipeline that will utilise a multicloud and multisite environment for the best-of-breed cloud services – both from the hyperscale public clouds, and the single hot-tier cloud providers, such as SymplyNebula.
I see a pipeline that moves data across different cloud services based on their specialisation. Data will be delivered to the right cloud or location considering user experience. For example, offline editing can happen in the cloud, while colouring may happen on-premises. Symply aims to help in these workflows by providing both on-premises and cloud storage, and connecting them via our ecosystem of data-management tools. This ensures security, speedy movement of data and cost management.
This article originally appeared in the November 2022 Issue of Definition. Read the full magazine here.