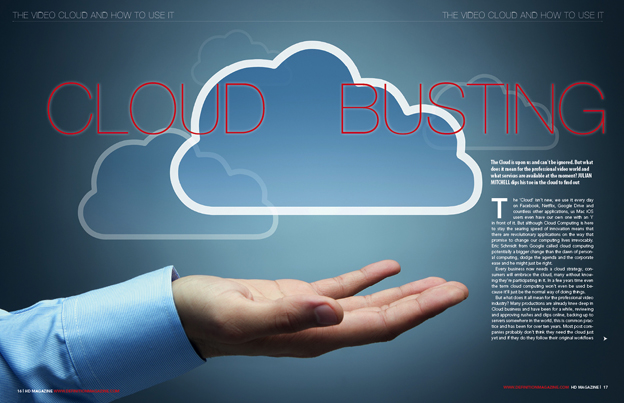 Cloud-based video production gets more sophisticated
Posted on Nov 10, 2014 by Alex Fice
Cloud-based production systems are concentrating on time and money saving disciplines.
Cloud-based video production services like Aframe are still eating away at traditional views of working footage through the production process. Aframe's new 'Fall' update is described as "blazingly fast" and able to provide "self-service applications" that save time and lower costs.  Is it this drive towards lowering production costs that their new features are aligned to?
Aframe's desktop app now includes a drag and drop automated file upload to enable "Share to Many".  Aframe automatically transcodes content into an h.264 viewing copy, and can also automatically transcode the footage to one or more of a number of different broadcast standards, including XDCam, DVCProHD and DNxHD  – before delivering it to team members around the world.
Analytics on cloud video storage use, for instance ata that shows who is using what resources, where, at a glance for both cost allocation purposes and to provide insight on better ways for teams to work.
Aframe also claim that page loads are 5x faster than just six months ago, plus, the new UI lets users see more clips per page, for more efficient footage organisation.
They've also now enabled the metadata used by Adobe's Prelude logging and rough cut tool to be captured at the point of upload. Timecode-based locators and clip summary metadata  is preserved and presented in the Aframe UI, allowing team members to search against this information and add their own notes.
File transfer is AES encrypted during both download and upload.