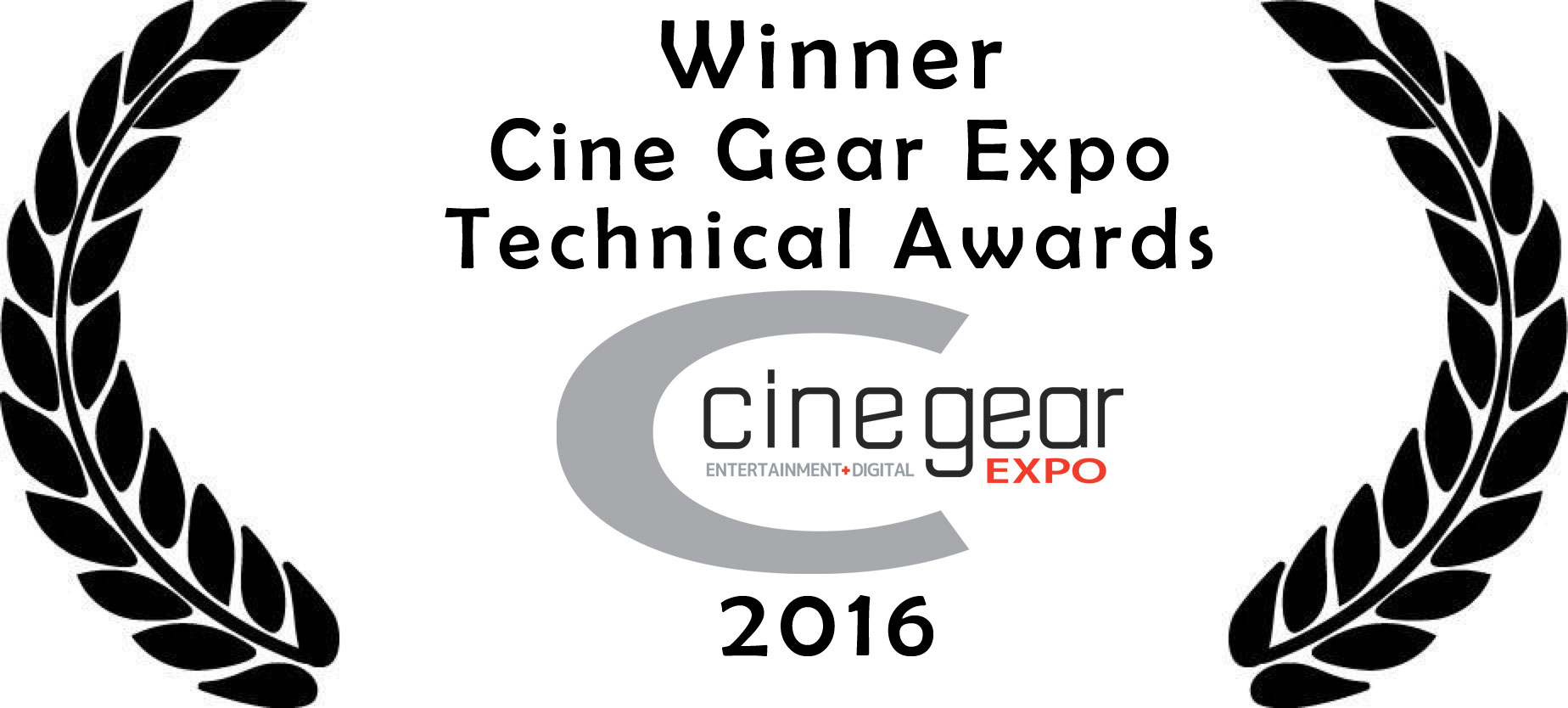 Cine Gear Announces 2016 Technical Award-Winners
Posted on Jun 23, 2016 by Julian Mitchell
Cine Gear has announced the recipients of the 2016 New Technologies Awards as judged by a team of impartial experts at the 2016 Expo event. The panel reviewed and evaluated nearly 100 entries to determine this year's winners.
Winners in the Camera and Accessories category include, Thales Angenieux for their Angenieux 44-440mm Optimo A2S Zoom Lens and Zacuto for their Gratical Eye Micro OLED Electronic Viewfinder.
The profuse lighting category was won by AC Lighting Inc. for the Chroma-Q Space Force LED Lights. The ARRI Trinity Camera Stabilization System that upgrades the artemis and other classic stabilisers to facilitate drop-down camera moves, earned the Best Camera Support nod.
Sony Electronics took home the Post Production Monitor award for their impressive PVM-X550 55" Trimaster EL 4K OLED monitor. In the Post Production Systems category, Codex came out on top with their Codex Production Suite solution to streamline and simplify workflow.
In the Other Technology category, Direct Hit FX wowed judges with their Rapid Reload LFH and BFH Bullet Hit Squibs that are sure to be a hit for body- or costume-mounted pyrotechnics.
Other worthy products received Honorable Mentions. Cinemoves got the nod for the CineCube Battery Pack System. TiltaMax was recognised for the FIZ (Focus, Iris, Zoom) unit and RED MDRs (Motor Driven Rollers). In addition, That Cat Camera Support's Silent Cat Camera Sliders and the 360 Abyss Underwater Housing from 360 Heroes, landed Honorable Mentions.
The 2016 Cine Gear Expo Technical Awards were presented to the best debuting products unveiled between June 8, 2015 and May 1, 2016. Winners were selected on site by a panel of industry experts with an eye toward the latest in technology. All exhibiting manufacturers were invited to enter products. Cine Gear Expo will be held again in Hollywood on June 1-4, 2017.