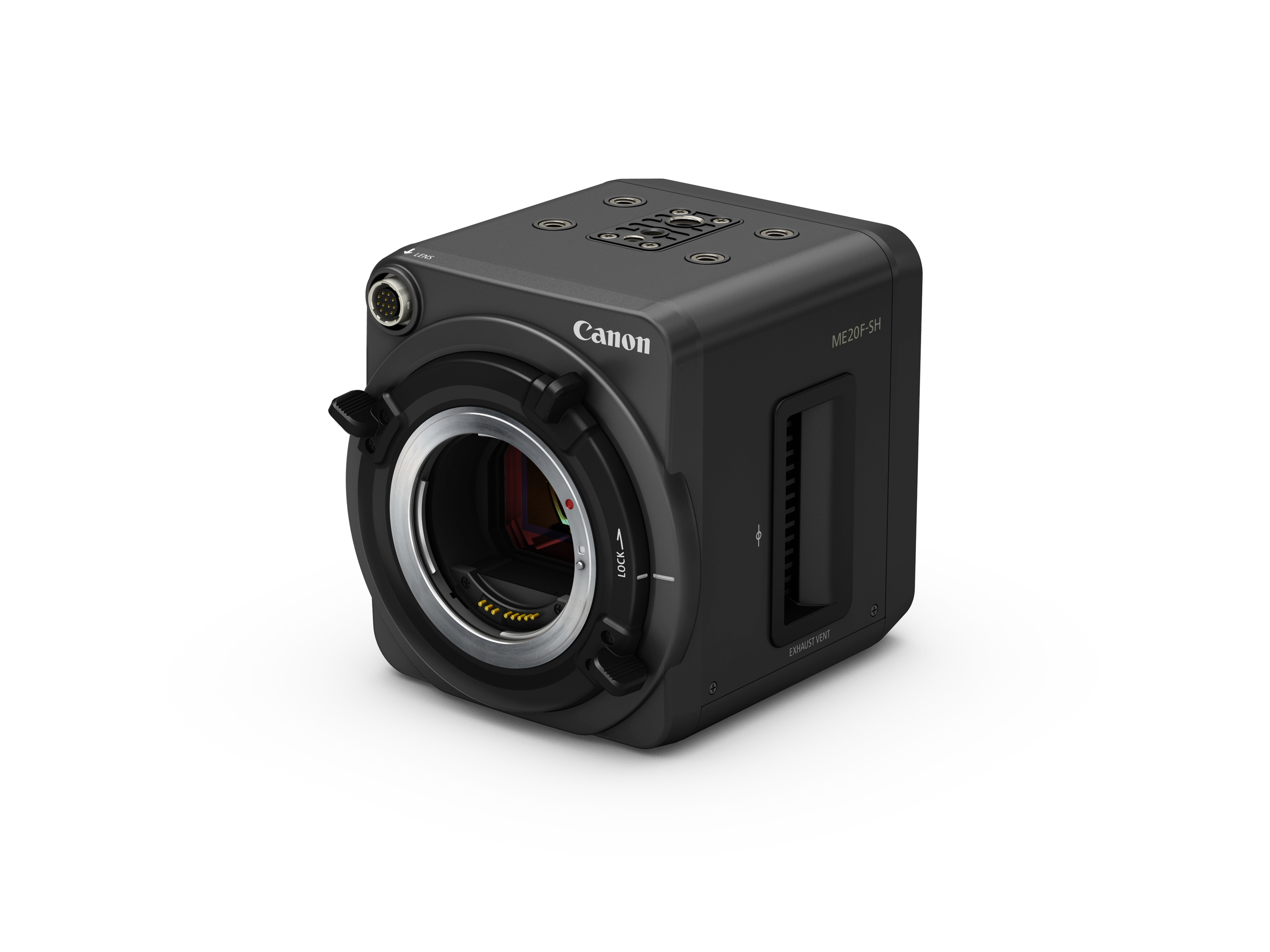 Canon's New Remote Camera Claims 4,000,000 ISO Rating
Canon has introduced their first multi-purpose or remote camera as long as your purpose isn't 4k production as it's only offered in high definition. The new ME20F-SH uses an enhanced version of the 35mm full-frame CMOS sensor that was originally developed by Canon in 2013. This CMOS sensor features pixels measuring 19 microns square in size, which is more than 7.5-times the surface area of the pixels on the CMOS sensor you get in Canon's top-of-the-line EOS-1D X and other digital SLR cameras. That's why Canon are mentioning low light ISO performance figures of 4,000,000!
Markets will include night time surveillance and security, cinematic production, reality television, and nature/wildlife documentaries. The sensor enables the shooting of clearly visible video images even in dimly lit environments with as little as 0.03 lux of illumination, or the brightness of a crescent moon—a level of brightness in which it is difficult for the naked eye to perceive objects.
Similar to Canon's Cinema EOS System of cameras, the ME20F-SH includes Canon Log and Wide DR, so you should get a useable dynamic range. You also get the same EF mount (Cinema Lock type) as Canon's SLR cameras and Cinema EOS System cameras, so there's plenty of choice there.
'Output only' is 3G/HD-SDI and HDMI terminals, their RC-V100 Remote Controller gives it the remote video capture and control this type of box camera needs. A 3.5mm stereo mini-jack is also included.
The ME20F-SH is expected to be available in December 2015 at a suggested retail price of US$30,000.