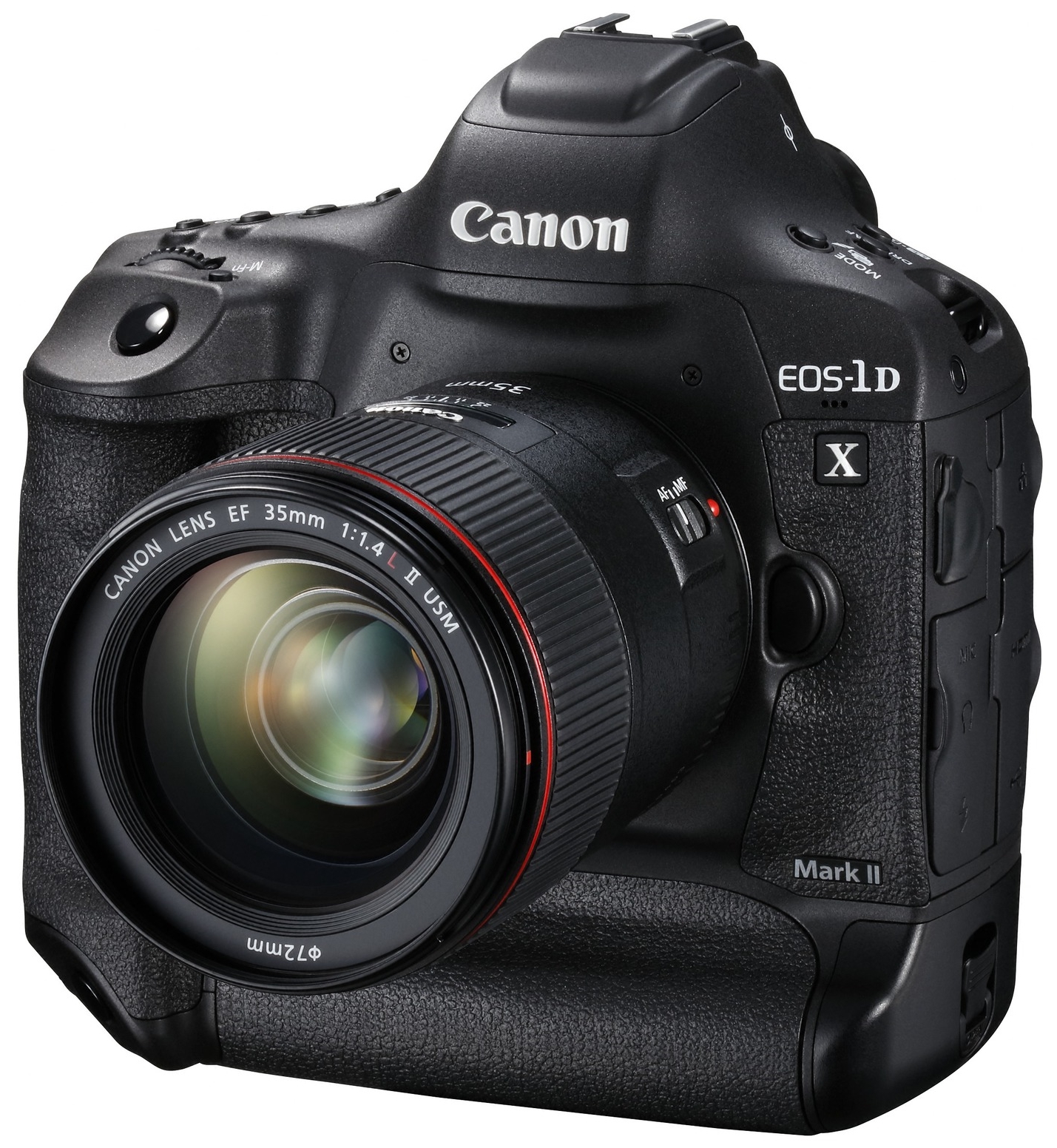 Canon Launch EOS-1D X MkII DSLR With 4K Video
Posted on Feb 3, 2016 by Julian Mitchell
Canon has launched their EOS-1D X Mark II DSLR but what does that mean to videographers? Well it's a commonly held belief that the DSLR for video revolutionary is all but over. There was a nine months to a year period there that could have swayed the balance but when Arri came out with the Alexa camera any videographer or DoP earning their living from video looked to that camera while walking away from the compromise of the DSLR.
The EOS-1D X Mark II features a new 20.2 MP full frame CMOS sensor and new Al Servo AF III+, as well as 4K video capture up to 60p. Canon see this camera as the ultimate DSLR they can offer for video. You have the option of shooting 4K (4096×2160) in a variety of frame rates up to 60fps to the CFast 2.0 card. It also enables Full HD (1920x1080p) movie shooting at  120fps which admittedly is pretty fab. You can also extract a 8.8Mp still from a 60fps 4K scene a feature that Panasonic has been heavily marketing for their more consumer 4k cameras.
In Canon's marketing there are clues that the speed off the sensor has cut down rolling shutter artefacts and the AF technology is the dual pixel variety so damn fast. "…Film-makers can enjoy fast and smooth AF in 4K and Full HD shooting thanks to Canon's Dual Pixel CMOS AF technology and Movie Servo AF, while the touch panel LCD enables you to quickly select AF points when shooting movies."
Built-in GPS records shooting locations in EXIF data, helping pros keep an accurate record of their shoots. Both Ethernet wired LAN and SuperSpeed USB 3.0 give you the choice of how images are shared – via FTP or direct to computers. The new WFT-E8 wireless file transmitter also supports the high-speed standard 802.11ac (5 GHz band).
The EOS-1D X Mark II will be available from May 2016 with an RRP of £5,199.99/€6,999.99.