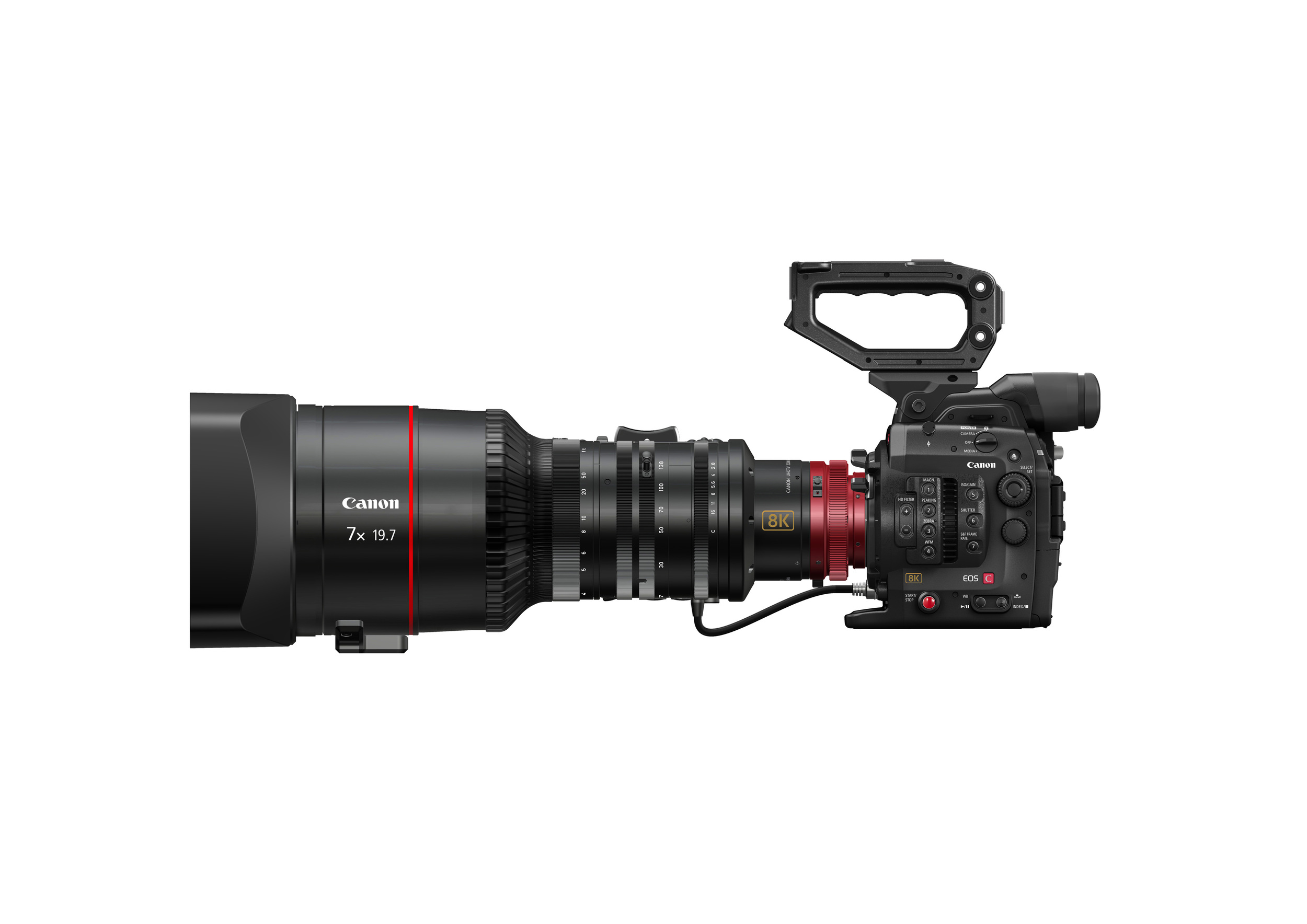 Canon Announce An 8K Pro Camera Road Map
Posted on Sep 8, 2015 by Julian Mitchell
A render of a possibile 8k Canon EOS camera with 8k lens.
It is no surprise that on the eve of IBC 2015 Canon Europe announces a step up in the resolution race for digital video. Canon has announced that they developing a Cinema EOS System 8K camera and professional-use 8K reference display, along with a still-image single-lens reflex camera equipped with a CMOS sensor featuring approximately 120 million effective pixels.
So not only an 8K road map but also the confirmation that the DSLR's death has been grossly over estimated. Any workflow for 8k is as yet guess work but Canon promises that will happen as will processes like 8K to 4K down-conversion and 4K cropping.
The Cinema EOS System 8K camera being developed will be equipped with a Canon Super 35 mm-equivalent CMOS sensor capturing 8,192 x 4,320 pixel (approximately 35.39 million effective pixels) at a frame rate of 60 frames per second with 13 stops of dynamic range and a wide colour gamut. The camera body looks similar to the EOS Cinema series and will feature an EF mount as well as PL.
The ultra-high-resolution 8K reference display currently under development promises high brightness, high contrast (high dynamic range) and a wide colour gamut, with a pixel density exceeding 300 pixels per inch, a level approaching the limit of human visibility.
Featuring a resolution of approximately 120 effective megapixels, the SLR camera now being developed will use a Canon-developed high-pixel-density CMOS sensor within the current EOS-series platform.
The new 8k DSLR mock-up.