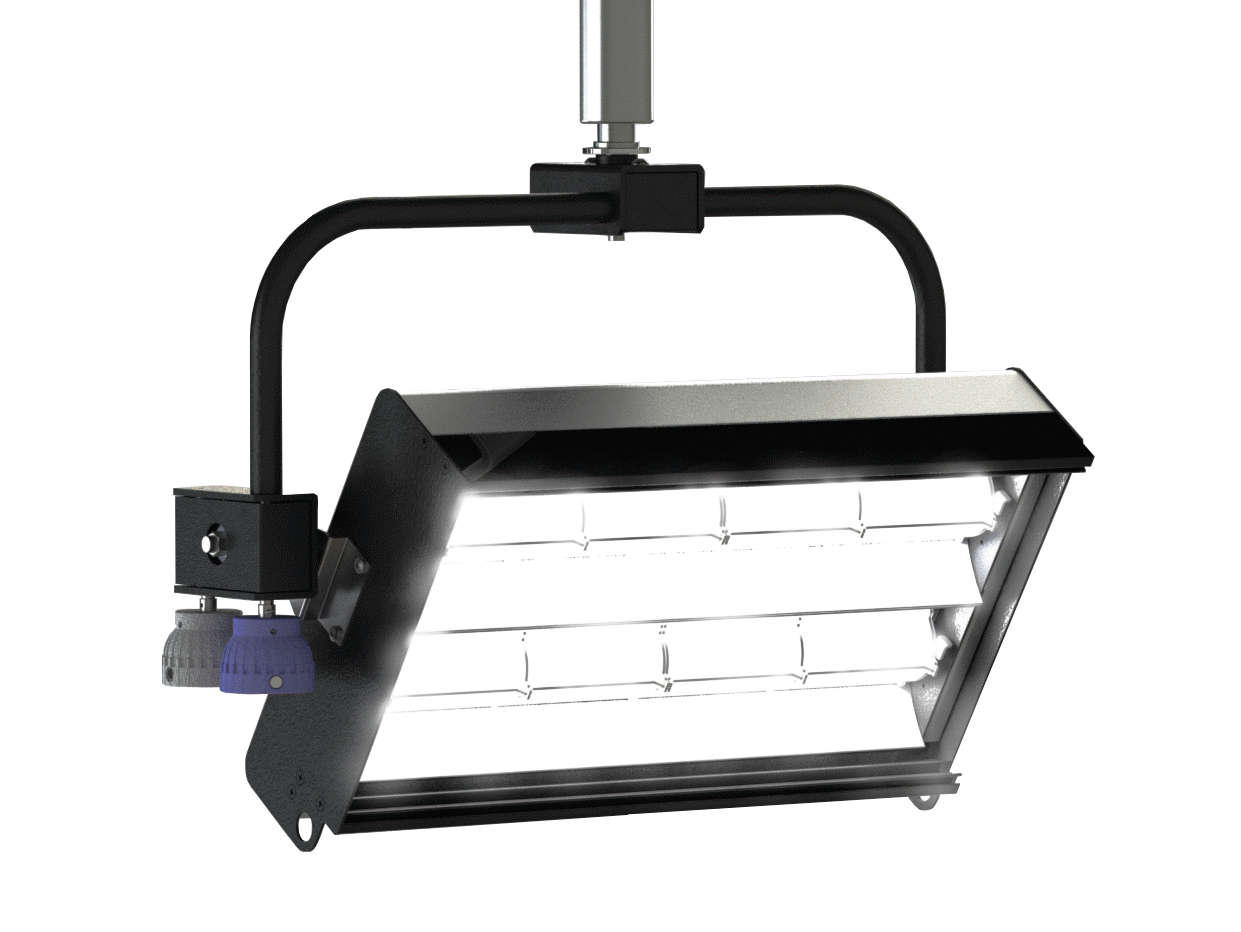 Can LED Studio Lights Recreate The Fluorescent Effect?
Posted on Apr 11, 2016 by Alex Fice
Lights like Photon Beard's Highlight Fluorescent luminaires have been in production for more than 20 years and you can find them in TV studios around the world. But can their new LED range recreate the Fluorescent quality people love?
Their Fluorescent range are designed to throw light from the grid typically 12 to 15 feet to the set or talent.  Lighting designers love their consistent, predictable behaviour, high efficiency, the wide range of sizes available and the full range of accessories that can be added.  The new range hopes to duplicate all these attributes whilst increasing efficiency and removing the need for periodic lamp replacement.
Arguably no company has as yet replicated the fluorescent functionality with LEDs. Now Photon Beard think they have. Their new range includes four models ranging from 90W to 360W and includes the same range of accessories as the existing products.  Use of remote phosphor technology means accurate and consistent light quality with high CRI and TLCI ratings.  Phosphor strips can be snapped in and out to change from Tungsten to Daylight balanced light when needed.
Cooling is passive, so the lights are completely silent with no moving parts.  All models carry a five year warranty including output level and colour quality.  Use of modular design techniques across the range means that users with large numbers of lights can support any model with only two spare modules which can be replaced in the field if needed. NAB 2016 marks the public introduction of the finished product.