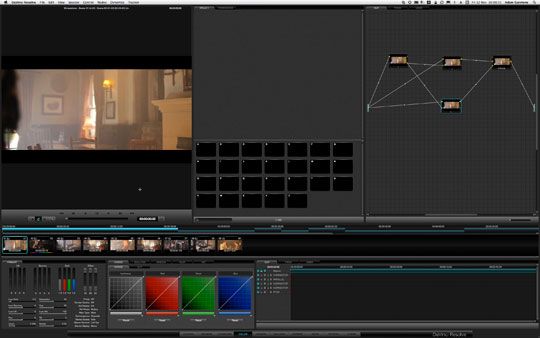 BVE 2011: Free Resolve Training At The Show
Posted on Jan 10, 2011 by Alex Fice
Screenshot from da vinci ResolveBlackmagic Design will host a series of free DaVinci Resolve workshops at BVE 2011 during 15-17th February at Earls Court in London.
The workshops will cover everything from colour grading for beginners to using DaVinci Resolve on Mac with DSLR and other camera file formats and colour grading 3D projects. A variety of introductory and advanced workshops will be conducted in the Blackmagic Theatre, located on the mezzanine floor of the exhibition centre, and will begin on Tuesday, 15 February, with a number of sessions held throughout the show.
DaVinci Resolve has been used to grade feature films, television commercials, documentaries, episodic television production and music videos including box-office hits Avatar, Quantum of Solace, Star Trek, Termination Salvation and Transformers.