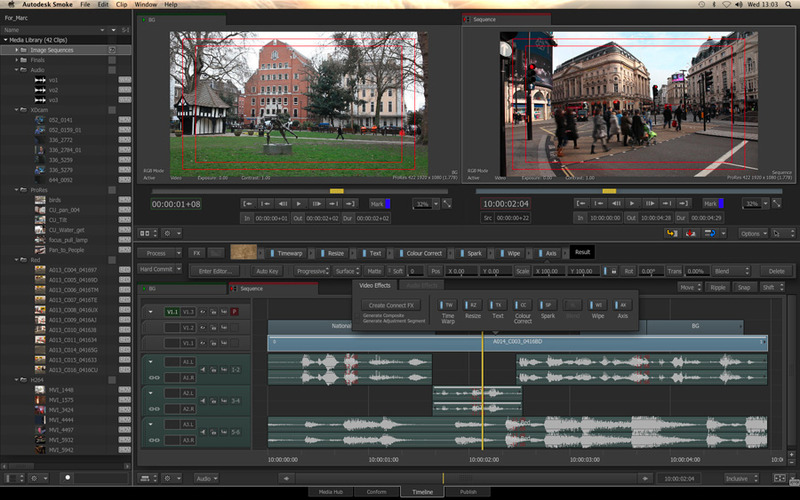 Autodesk Call For The End Of Round-Tripping NLE Packages With New Smoke Release
Posted on May 16, 2012 by Alex Fice
A Smoke 2013 trial should be online by next monthAutodesk launched their latest Smoke product with a bit of a stir at NAB2012 and took a non too subtle pop at NLE suppliers who insisted on different software products using 'Round Tripping' techniques to achieve their goals.
Autodesk claim that Smoke 2013 combines the 'nonlinear creative workflow of a video editor with 3D visual effects and post-production tools in a single application'.
Smoke combines traditional video editing and effects in the same timeline which makes the current method of 'round tripping' through different software packages look so last century. They are mostly talking about Adobe's massively inflated CS packages here.
Smoke 2013 is Mac compatible, cheap at USD$3495 and has had the UI redesigned to be friendlier to editors. While they aren't marketing it as a replacement for your normal NLE,  it plays nicely with Avid, Adobe etc. and has a lot of compositing and effects tools. Release is this September but there is a free preview release available in June on www.autodesk.com/smoke-trial.