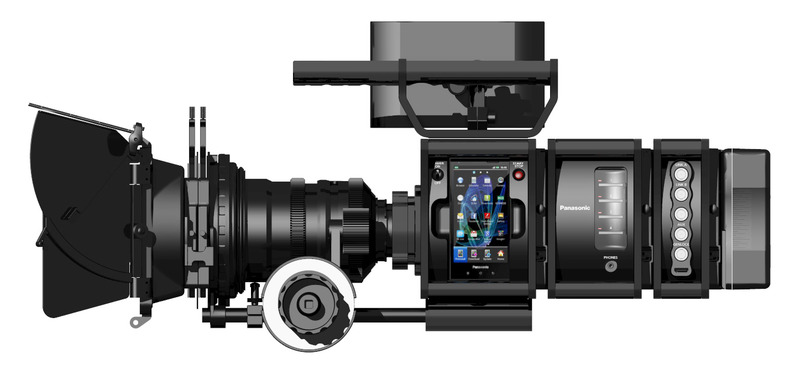 Panasonic's 4K Concept Camera System
Posted on May 16, 2012 by Alex Fice
The new 4K concept camera from Panasonic, first shown at NAB2012While other companies are full steam ahead in the 4K world Panasonic is taking things a bit slower with an 18 month roadmap to their 4k camera offering.
The concept camera they paraded at their Sunday press conference will have on-board in a year and a half a workflow system that will allow it to record AVC Ultra at it's highest level which they call Class 4:4:4 – a 12-bit signal – all the way down to a 25Mb/s stream.
The camera will have a cinema sized sensor along with this long thought out workflow. AVC Ultra demoes were on their stand.