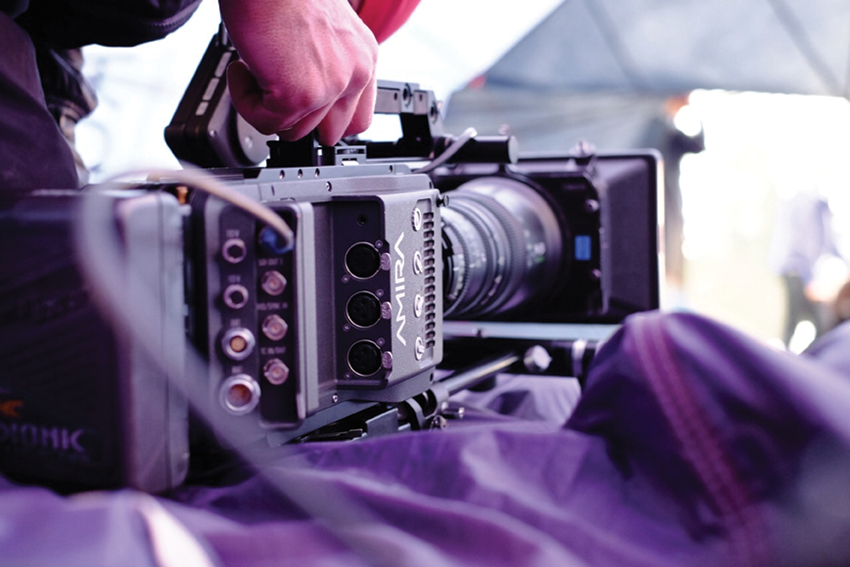 Arri Announces ProRes UHD Output For Amira Camera
Posted on Aug 26, 2014 by Alex Fice
By the end of the year the Arri Amira camera will have a UHD 1 recording and outputting option
JULIAN MITCHELL reports on how Arri is countering the 4k race with a very usable option for its new AMIRA camera.
A new software upgrade for ARRI's documentary-style AMIRA camera will allow it to record ProRes UHD files, answering the 4K requirements of some productions. The upgrade is expected to be available for purchase at the online ARRI License Shop by the end of 2014.
While widespread adoption of 4K or UHD for broadcast is still a long way off, an increasing number of content owners are becoming concerned that they ought to safeguard the longevity of their programs by ensuring that they will be suitable for UHD transmission, should that become a standard in the future.
For those productions that do need to generate UHD deliverables, AMIRA will now offer the ability to record all ProRes codecs in Ultra High Definition 3840 x 2160 resolution directly onto the in-camera CFast 2.0 cards, at up to 60 fps. This feature, activated through a software license (and a sensor calibration for existing AMIRAs), comes in response to feedback from AMIRA customers, some of whom have been quizzed about 4K deliverables by clients. It is made possible by the camera's exceptional image quality, its processing power, and its reprogrammable system architecture.
Whether a production is pursuing a UHD workflow all the way through to distribution, or simply wishes to archive in UHD in order to future-proof itself against industry developments, AMIRA now offers a solution that requires no additional processes in postproduction.
IN-CAMERA PROCESSING
For major feature films, an up-sample to 4K can be carried out after visual effects and other postproduction tasks have been completed at 2K resolution. For certain fast-paced AMIRA productions, however, there may not be the time or resources for such processes in post, which is why a 4K or UHD output direct from the camera has been requested.
AMIRA's UHD output utilizes the same 1.2x up-sample filter that allows ALEXA's Open Gate mode to optimize the camera's image performance for 4K distribution, as well as the same best-in-class sensor pixels. The up-sample to UHD happens in camera, and in real time.
Outputting UHD broadens the distribution options for the image quality that has helped make AMIRA, and ALEXA, such a success. The wide, 14+-stop dynamic range remains unaltered, as does the accurate colourimetry, natural skin tones, and organic look and feel. By making that high-quality image data coming out of the sensor compatible with higher spatial resolution formats, the UHD upgrade answers the concerns of certain regions and productions about a 4K future, allowing AMIRA to be used on any project, no matter what deliverables are required.
Markus Duerr, ARRI's Product Manager for the AMIRA system, says, "Feedback about AMIRA from all over the world has been overwhelmingly positive and it is clear that the camera is already a great success, being used on an amazing variety of challenging productions. Already acclaimed for its phenomenal image quality, ease of use and versatility, the new ProRes UHD output will take these benefits even further, adding value for customers in areas like China, where 4K is a major focus of industry attention."
Wildlife cinematographer Rolf Steinmann, who was nominated for an Emmy Award this year in recognition of his work with ALEXA on the BBC's Wild Arabia series, is currently using his AMIRA on a movie for Disney Nature. He comments, "For cameramen like me who own their gear, the UHD upgrade is a great way to stay future-proof. From now on when there's pressure from the production side to deliver UHD, I can continue to work with AMIRA and won't have to compromise on image quality or on the camera's robustness and reliability."