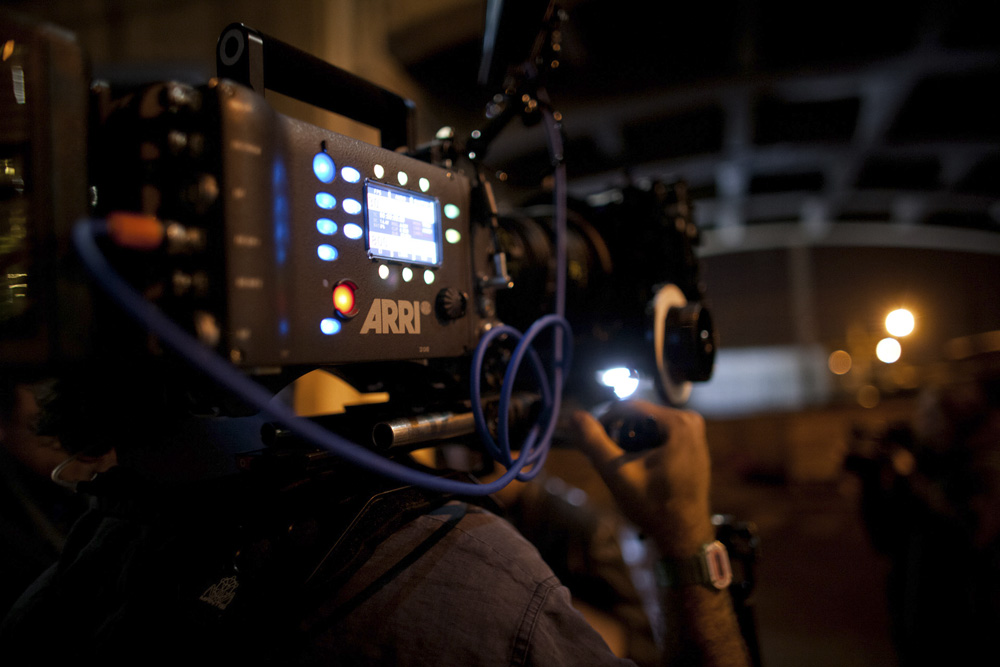 ARRI ALEXA in-camera recording using AVID's DNxHD MXF file format
Posted on Nov 7, 2011 by Alex Fice
Alexa can now record native DNxHD AVID files up to the highest data rateIn the wake of AVID's launch of their version 6 'we are now more open' software ARRI has announced in-camera support for Avid's DNxHD codec for their ALEXA cameras.
Alexa can now record native Avid DNxHD, as MXF files in-camera, producing a smooth route through an AVID based post workflow. This native support eliminates a transcoding step for the dailies generated by the Avid editing system with a possible final conformance back to the archived ARRIRAW digital negative.
Neil Fanthom, ARRI's head of digital camera strategy, comments, "The Avid editorial environment is an important cornerstone of the broadcast and motion picture postproduction industry, and ARRI is very pleased to be able to provide Avid DNxHD MFX file-based recording within the ALEXA camera for Avid-centric productions. This further confirms our commitment to add significant ongoing value to the ALEXA camera family, in this case by allowing customers to choose which workflow suits their own capture and postproduction requirements. No other camera in this industry fulfils such diverse workflow needs."
The Avid DNxHD recording function for ALEXA will be a paid for upgrade during January 2012 and is now entering Beta phase testing. Avid DNxHD codec data rates of up to 145Mbit/s (bit depth 8 bit) and 220MBit/s (bit depth 10 bit) will be supported in the initial release. Avid's highest quality version of the codec, Avid DNxHD 444, will record at 440Mbit/s at 10 bit depth and will be provided as an upgrade for all adopting customers later on during the first quarter of 2012.