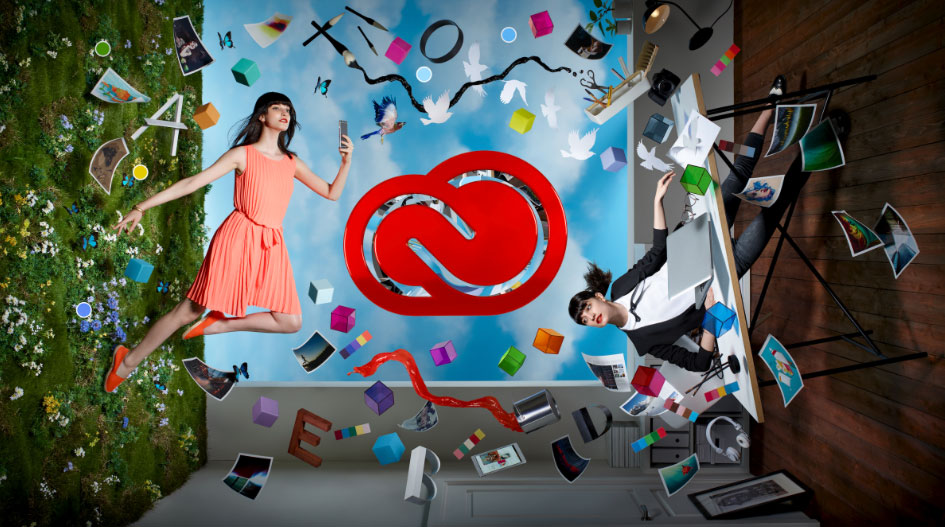 Adobe's growth is good for all creative businesses
Posted on Jun 16, 2015 by Julian Mitchell
Adobe has announced their Creative Cloud Update for 2015 and continue their impressive six year growth pattern.
Adobe is one of the company success stories of the creative space. Just six years ago, long before Creative Cloud floated along, they traded on the NASDAQ at under $18, today they are just under $80 with a market capitalisation of $39.47bn. That worth should rise today on the announcement of the new Creative Cloud for 2015.
Six years ago Adobe were 'box shifters' of some essential software but also some mediocre ones. Now with millions of Creative Cloud subscribers things couldn't be better, they even contemplated buying UK VFX company The Foundry and it's all smiles as long a you don't mention the hack from a couple of years ago.
For the yearly update as usual there are improvements to their desktop tools, including Photoshop CC, Illustrator CC, Premiere Pro CC and InDesign CC; and new connected mobile apps for iOS and Android. The company has also shipped Adobe Stock, their new CC integrated stock content service. Adobe also want to digitally publish for big brands and has expanded their Creative Cloud enterprise offering to include enterprise-grade administration, security, collaboration and publishing services for big brands, businesses and large organisations. (They should be careful not to forget the smaller design businesses that got them to their rich market cap).
Adobe's growth since the low of 2009.
A quick run down of the improvements for the desktop apps.
Premiere Pro CC adds the Lumetri Color Panel for colour corrections using sliders and other simple controls; and Morph Cut, which makes it easier to deliver interview content by smoothing out jump cuts in talking-head shots to create a more polished sequence.
After Effects CC now has uninterrupted Preview to allow artists to adjust a composition's properties and even resize panels without impacting playback. Also Adobe Character Animator brings 2D figures to life using a webcam to track facial movements, record dialog and apply movements in real time onto a pre-configured character.
Lightroom CC and Photoshop CC both gain the new Dehaze feature, which appeared first as a MAX sneak in October 2014.  Dehaze, eliminates fog and haze from photos, including underwater shots, for startlingly clear images.  Haze can also be added to a photo for artistic effect.
In addition to these and other updates Adobe debuted Adobe Hue CC today. Hue CC provides a way to capture and share production-quality lighting and colour schemes — for video, film and broadcast — by using an iPhone camera and then applying these light and colour moods into a Premiere Pro CC or After Effects CC project.