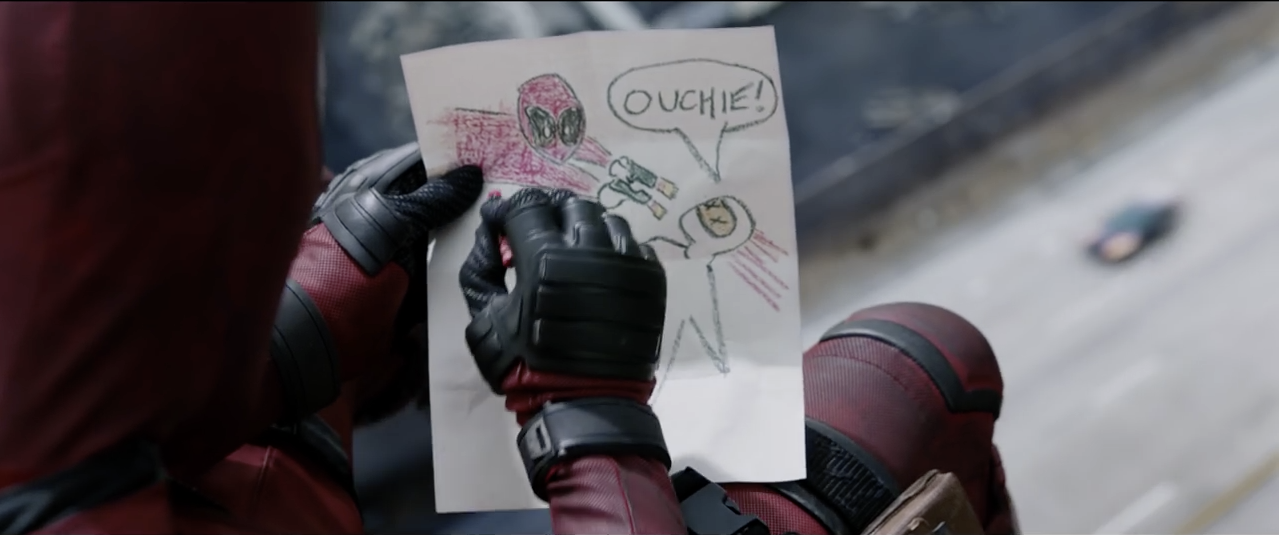 Adobe announce latest video improvements for their cloud service
Posted on Sep 9, 2015 by Alex Fice
20th Century Fox's Upcoming Deadpool  has been Cut Exclusively with Premiere Pro CC.
For IBC 2015 Adobe has announced its next wave of innovation 'coming soon' to their Creative Cloud. Included is support for UltraHD (UHD), colour technology improvements, and new touch workflows. In addition, Adobe Primetime, one of eight solutions of Adobe Marketing Cloud, extends its delivery and monetisation capabilities for HTML5 video and offers new tools for pay-TV providers that make TV Everywhere authentication easier and more streamlined.
At IBC 2015, Adobe will preview new video technology coming soon to Creative Cloud including:
·         Native format support for editing 4K-to-8k footage in Premiere Pro CC ushers in a new era of UltraHD. Continued colour advancements with support for High Dynamic Range (HDR) workflows in Premiere Pro CC and improved colour fidelity and colour adjustments come to After Effects CC. Deeper support for ARRI RAW, Rec. 2020 and other Ultra HD and HDR formats.
·         Introduction of a touch environment with Premiere Pro CC, After Effects CC and Character Animator optimised for Microsoft Surface Pro, Windows 8 tablets or Apple track pad devices.
·         Adjust the duration of a song to match video content with Remix, a new feature in Audition CC. More than a simple looping tool, Remix automatically rearranges music to any duration while maintaining musicality and structure, creating custom tracks to fit storytelling needs.
·         Updated support for Creative Cloud Libraries across CC desktop video tools, powered by Adobe CreativeSync. Now assets, including images from Adobe Stock, instantly appear in After Effects and Premiere Pro, to bring creative visions to life.
·         In Adobe Media Encoder, Destination Publishing, a single action solution for rendering and delivering content to popular social platforms such as YouTube, Vimeo and Creative Cloud, now includes support for Facebook to easily showcase and promote social media projects and campaigns.
·         Adobe Anywhere, a workflow platform for enterprise teams to collaborate, adds the ability to be deployed as either a multi-location streaming solution or a single-location collaboration-only version.
New Adobe Primetime Takes Center Stage
At the conference, Adobe is also demonstrating advancements in Primetime, Adobe's multiscreen TV platform. In addition to supporting traditional linear television business models, the platform has evolved with features that support OTT and direct-to-consumer offerings with audience acquisition, engagement, monetisation and measurement capabilities. The new features help media companies reach and interact with an even bigger audience than ever before:
·         Expanded Reach: Primetime now supports HTML5 content delivery across mobile browsers and additional connected devices, extending its reach and monetisation capabilities. Primetime is completely platform-agnostic, offering support for a broad range of devices for secure, protected playback.
·         Immersive TV Experience: To meet consumer expectations for TV Everywhere apps, Primetime includes new features that are designed to dramatically speed up response times. The instant-on capability pre-fetches video content inside an app to start playback in less than a second, speeding the start-up time for video-on-demand and live streams by 300 and 500 percent respectively. Primetime now also supports Dolby AC-3 to bring high-impact cinema quality sound to virtually all desktops and connected devices.
·         Easy Access: Primetime's support for the OAUTH 2.0 protocol makes it incredibly easy for consumers to access their favourite pay-TV content. Pay-TV providers can enable frictionless TV Everywhere with home-based authentication, and offer longer authentication sessions that require users to login only once per device.
·         Advanced Measurement: Adobe Analytics, which is pre-integrated with the Primetime TVSDK, is introducing new support for OTT and TV Everywhere measurement, including a broad variety of user engagement metrics. Adobe Analytics "streams" for video will support measurement across desktops, Amazon devices, Android, Apple TV, Chromecast, iOS, Roku, Xbox One, and PlayStation.