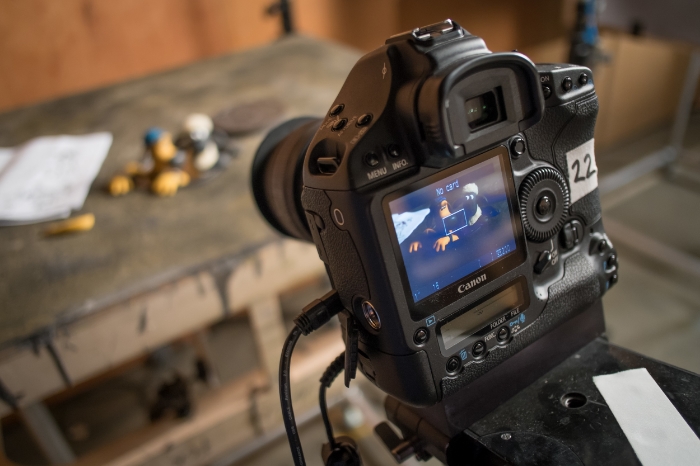 Aardman buys 40 Canon EOS-1D X cameras to shoot latest Nick Park feature, 'Early Man'
Posted on Nov 2, 2015 by Alex Fice
Canon UK has sold 40 of its Canon EOS-1D X cameras to Aardman, the award-winning studio behind Wallace & Gromit and Shaun the Sheep. The units are to be used in the production of its latest film, Early Man.
Canon's EOS 1D Mark III cameras have been used to film two of its most recent features; The Pirates! In an Adventure with Scientists and Shaun the Sheep The Movie.
As well as being used for photography, the artists also run the live view facility through a monitor to get a better idea of how each frame looks, so the cameras are powered on and live all day.
"The main reason behind the decision to purchase the EOS-1D X was the extraordinary quality and reliability they offered," said Tom Barnes, technical director and post production supervisor at Aardman. "Canon's EOS 1D Mark III proved to be fantastically robust, so while we tested other cameras when deciding what to shoot Early Man with, we were happy to purchase the EOS-1D X because we were so impressed with the longevity and reliability of the previous model."
Directed by BAFTA and Academy Award winning director Nick Park and produced in partnership with STUDIOCANAL, Early Man is an upcoming stop-frame feature film set in a dramatic prehistoric world and welcomes a cast of new characters.