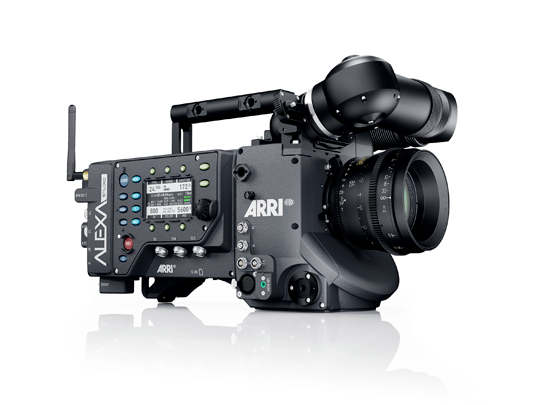 24-7 Drama buy ARRI ALEXA Studios at IBC
Posted on Sep 16, 2011 by Alex Fice
24-7 Invests in the new Arri STUDIO for UK dramaRental specialist 24-7 Drama have placed a substantial order with ARRI GB for their ALEXA Studio cameras with optical viewfinders plus 2 codex recorders, worth over £400k. This order is part of 24-7 Drama's major investment strategy following their move from Teddington to new premises in Acton.
With a wide range of cameras already in their rental fleet including Red MX, Sony 9000PL and Panasonic's AJ-HPX3700, 24-7 Drama decided to add to their existing 7 ALEXA and ALEXA Plus cameras.
"We  are constantly evaluating the options and as a current owner of Alexa and Alexa Plus, the new Studio camera seemed a natural progression for our camera fleet," said Graham Hawkins Director 24-7 Drama. "The new optical viewfinder system takes digital cinematography into a new era, a digital camera with a filmic viewfinder coupled with the Codex recording facility it's the de-facto solution."
Milan Krsljanin,  ARRI's Director of Business Development explains the philosophy behind the new camera, "The ARRI Alexa family is about unsurpassed picture quality, the fastest & simplest possible workflow, open & future-proof architecture and ARRI product quality."
On receiving the order he added," We're delighted that a hire company with such a great reputation as 24-7 Drama has decided to add our new flagship model Alexa Studio to the Alexa and Alexa Plus cameras they already own".
24-7 Drama will be moving into their new 10,000 sq foot premises which includes test rooms and technical prep area in January 2012.
24-7 Drama is part of the Visual Impact Group.