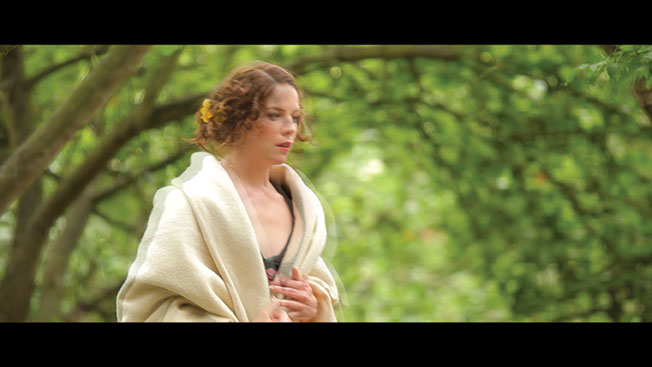 Review: Teranex 2D Standards Converter
Posted on Apr 16, 2013 by Alex Fice
The re-invention of Teranex is complete.
At NAB 2012 Blackmagic Design launched the Blackmagic Cinema Camera. Everyone crowded round, oohing and ahhing, or bitching and moaning, as they do at these things, completely ignoring another major product launch, not 5 metres away on the same stand.
Blackmagic bought Teranex in December 2011 and set about doing what they do to acquired products – making these fiendishly expensive standards converters much, much cheaper. To do this, they had to reduce the hardware cost – using more-up-to-date chips – and increase the sales by making the unit more desirable. They succeeded on both fronts, which makes the Teranex an interesting product, even for those of us who rarely, if ever, need standards conversion.
Operating the Teranex – at least at a basic level – is very straightforward. You connect a video source – which can be SD to 2k, analog, HDMI, or 3Gb/s HD-SDI – and hit the 'In' button to select which video and audio sources you are using (SDI embedded, analog, AES/EBU). The Teranex will automatically detect the input video format.
Next you hit the Out button and select the output format you desire. You have total freedom here, allowing de-interlacing, upscaling, downscaling, aspect ratio conversion and changing frame-rate to pretty much any format you can think of. Only two features are missing from the Teranex 2D – 4:4:4 chroma sampling and dual channel, stereo 3D. You'll have to buy the up-coming 3D version to get these. All video I/O can be up to 10 bit. Four channels of balanced analog audio I/O are on a DB-25 connector (though there are a couple of RCA phono input connectors as well) as well as eight channels of AES/EBU digital. There isn't a break-out cable supplied for the DB-25, though the pin-out of the connector is standard Yamaha™/Mackie™/Sony™/Apogee™ compatible. The 3D version has XLR connectors for audio. There are six preset buttons on the front panel for you to store your preferred setups. Video output ports are the same as input – up to 3Gb/s HD-SDI, HDMI and component/composite analog.
The Teranex is 'output format controlled' – in other words, whatever you feed in will be converted to your selected output format, which is pretty much what you want for a standards converter. But the Teranex feeds this converted video and audio to another I/O port – Thunderbolt.
This is how Blackmagic Design have broadened the market for the Teranex – it also works as Thunderbolt I/O for your NLE. There is support for Avid Media Composer (v6 up), Final Cut Pro 7 and X, and Adobe Premiere Pro, plus you get a copy of Blackmagic's Ultrascope thrown in. There is a 9-pin, RS-422 connector for machine control, so it becomes the ultimate capture device – it doesn't matter what format of videotape you get sent, you can capture and convert to your project's framerate and size on-the-fly. At a price of just over £1200 plus VAT, that's not bad for a do-everything capture/playback device – for instance an AJA Kona LHi PCIe card with a break-out box would be about £100 less, but doesn't have the standards conversion.
It doesn't stop with standards conversion either. There is a little LCD screen on the front panel, which provides the user interface to the Teranex's noise reduction features, a simple but pretty complete proc-amp, and test patterns, as well as finer control than is available from the dedicated front panel buttons – for instance custom resizing. During normal operation, this little screen acts as a confidence monitor – displaying the input video. You won't need to dive into the menus very often (though they are logical and easy to use should you need to). The front panel layout and operation is excellent, as is the overall build quality of the unit – for instance the lower row of BNCs is hard-mounted to the chassis to prevent the cable weight fracturing the solder joints to the main PCB. The upper row are vertical and mounted on their own thick PCB. Front panel buttons are multi-colour – lighting up blue to show the current settings until you press them, whereupon they turn green for instant feedback on what you have changed. Pressing 'Accept' changes the conversion type and sets the new buttons to blue – of course, you can cancel the new selections, should you wish, without disturbing the ongoing standards conversion. For security, you can lock the front panel controls against accidental changes
The unit is fan-cooled, and the fan is surprisingly noisy – it's better once it's mounted in a rack – but you might want to look at the new optical Thunderbolt cables from Sumitomo Electric Industries that can be up to 30 meters long, if you want to use your Teranex as a capture/playback device.
The proof of the standards conversion is in the eating (or something like that). Teranex has a proprietary de-interlacing algorithm called PixelMotion™ and it works very well indeed, adjusting the processing aperture (the number of pixels used to interpolate the output pixel) on a pixel-by-pixel basis, depending on whether the pixel is in a moving part of the image or not. The scaling functions also work really well, as does the noise reduction – again, this is motion sensitive.
The Teranex uses linear interpolation to perform frame rate conversion. However this algorithm inevitably leads to some 'ghosting' on fast motion. © Image courtesy of Sculptures of Dazzling Complexity Ltd. from Dimensions: A Line, A Loop, A Tangle of Threads.
The Teranex uses linear interpolation to perform frame rate conversion. That means, for a given pixel in the output frame, the Teranex will take a percentage of the same pixel in input frames either side (both 'before' and 'after' the output frame in time). The number of frames either side (the aperture) is adjustable, and the unit can automatically adjust, for instance when it detects a scene cut, however this algorithm inevitably leads to some 'ghosting' on fast motion. This isn't unusual in this type of converter and, indeed, the Teranex is very good – it isn't mandated by several US film and TV companies for no reason – but there are better algorithms around (the best is still, probably, Phase Correlation from Snell and Wilcox – as used in Alchemist. Of course, these boxes are properly expensive).
As a standards converter, the Teranex represents outstanding value for money – they used to be tens of thousands of pounds – and for those people setting up an edit suite that needs a little more than simple I/O, it's an attractive solution, even without the conversion capabilities. If it wasn't for the Cinema Camera at NAB 2012, everyone would have been crowding around the Teranex, oohing and ahhing…