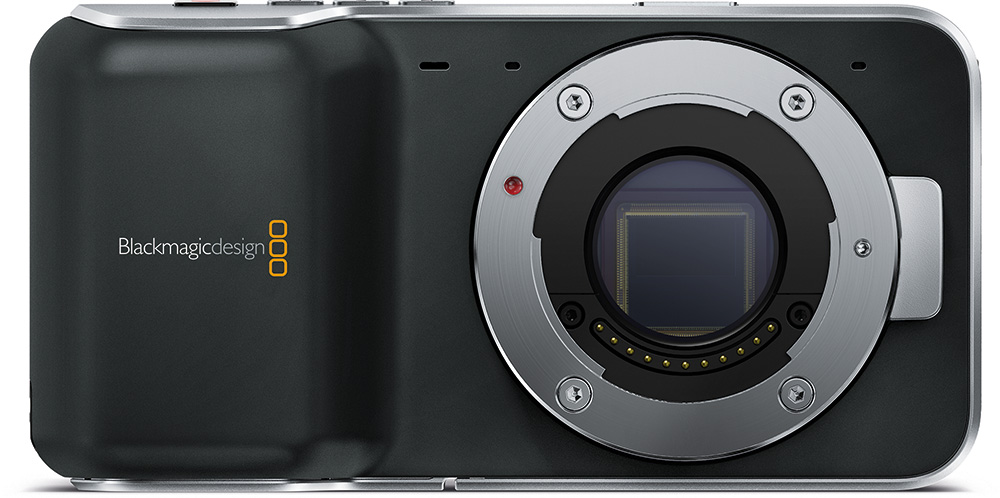 Review: Blackmagic Design Pocket Cinema Camera Update v1.5
Posted on Jan 17, 2014 by Alex Fice
Blackmagic's update v1.5 turns their pocket camera from a promising one to one that all but finishes off 16mm film.
ADAM GARSTONE revisits Blackmagic Design's Pocket camera with its much needed update.
When we reviewed an early production model of Blackmagic's Pocket Cinema Camera, back in September, it was clear that the camera was capable of producing fantastic images, but it needed a few tweaks.
True to form, Blackmagic released firmware updates that fixed the 'black sun' issue – where very over-exposed parts of an image turned black – and they have recently shipped a version with the promised RAW recording format (v1.5).
RAW uses a compressed version of CinemaDNG – the compression is lossless, so think of it like a ZIP file – giving 12-bit, log recording of the data from the 13 stop dynamic range, Super 16 sized sensor.
An update to DaVinci Resolve 10 includes a RAW decoder for the camera's files. Previously, we found that you needed to add a little sharpening to the ProRes recorded files, as well as a few noise reduction and colour correction tweaks, as the camera does no image processing before the footage is recorded. The new Resolve RAW module now includes that image processing, meaning that the footage is usable straight out of Resolve, and the results are very impressive indeed.
We weren't able to test the old and new cameras side-by-side, but the new hardware didn't seem to exhibit the highlight blooming that the older unit showed and, of course, the sun stayed resolutely sunny, no matter how over-exposed it became. The RAW files, viewed through Resolve, were stunning – astoundingly sharp, even with a comparatively cheap Panasonic Lumix zoom lens, with little noise and amazing, smooth, succulent tonality. To borrow a Tom Waits lyric, the images are "…sharp as a razor, and soft as a prayer". There is some moiré – marginally worse in RAW than in ProRes due, I suspect, to the slightly increased final resolution – and there is no change to the rolling shutter artefacts – if you want a global shutter then you'll need to buy the Production Camera.
I was always a fan of Super 16 – in the right hands it yields fantastic results – and the BMPCC does a very similar job. It's so tiny, and so cheap, that you can have one tucked into your camera bag somewhere, and the footage will intercut with (and often outperform) HD cameras costing ten times as much.
There are, of course, still issues – battery life, audio quality, and on-screen notifications of audio level and SD card usage are the main ones – but these aren't insurmountable, and I would expect firmware updates to address most of them in time. It is an amazing little thing – for all its weirdness – that, quite simply, captures better footage than any other camera in its price bracket.