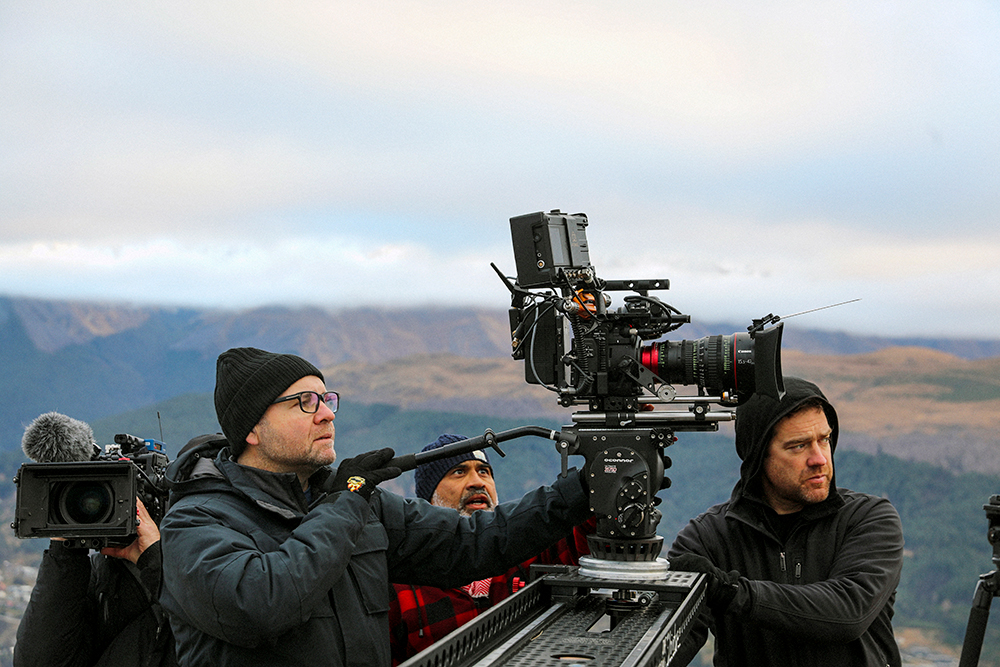 Win a Canon EOS C200, worth more than £6490!
Posted on Aug 16, 2019
Discover the world of the Canon EOS cinema system – and win an EOS C200
---
Advertisement feature
We've teamed up with Canon, and our sister title, Pro Moviemaker, to give you the chance to win an EOS C200, worth an incredible £6499.99rsp.
The EOS C200 is part of the Canon EOS cinema system, and we've got everything you need to know about the system in our series of articles taking a closer look at the cameras and the people behind the kit who are creating incredible work. Whether you're an experienced cinematographer, or looking to make the jump into professional filmmaking, we've got you covered.
In our first blog we look at some of the standout cinema bodies and lenses, including the EOS C700 FF. Built to withstand the rigours of broadcast and film production, and deliver the ultimate quality demanded by the industry's best cinematographers, the C700 FF is Canon's flagship cinema camera. The EOS C300 Mark II, on the other hand, took the best parts of Canon's hugely successful C300 cinema camera and introduced new features that filmmakers were crying out for, such as a more rugged build and greater shooting flexibility. Shooting in 4096×2160 or 3840×2160 resolutions, the Mark II's dual DIGIC DV5 processors mean it can record 10-bit 4:2:2 files internally at up to 410MB/s in 4K and shoot 10/12-bit 4:4:4 files in 2K/Full HD.
Meanwhile, in our latest article, we speak to award-winning filmmaker, colourist and founder of Korro Films, Ollie Kenchington, as he reveals how the EOS C200, and the Canon EOS cinema system in general, helps him create stunning, consistent colours. Packing pro-level features into a small, light and mobile body, the EOS C200 harnesses dual DIGIC DV6 processors, where recording options are impressive with internal 4K recording at 10-bit 50p and 12-bit 25p using the Cinema Raw Light codec, which offers the flexibility of Cinema Raw, but at smaller file sizes.
Coming up, we catch up with award-winning cinematographer, Tania Freimuth, and get the lowdown on her kit choices, which includes Canon's stunning Sumire Prime lenses, having recently used them when shooting short film, A Change Of Heart.
And don't miss your chance to win an EOS C200, worth more than £6490! All you need to do is follow this link, and enter your details on the site – it's that simple! The competition closes on 31 October 2019 and we'll be uploading regular content to the site, so keep an eye out to discover how the Canon EOS cinema system can help you achieve your creative visions.