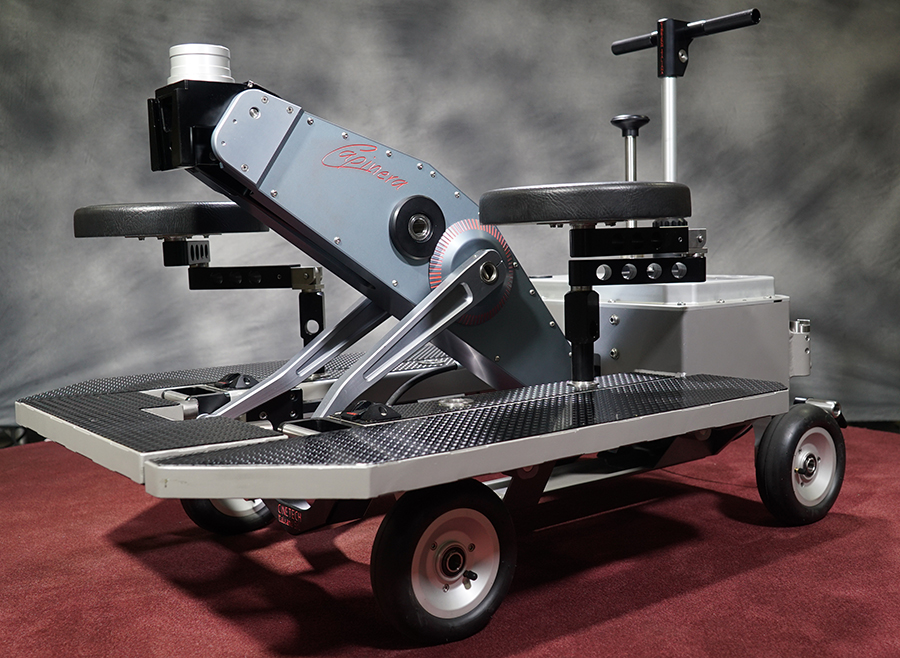 VR Rigs, New Lenses and Camera Support – NAB16 From BandPro
Posted on Mar 24, 2016 by Alex Fice
Band Pro Film & Digital will be featuring new lens, camera support, and Virtual Reality technology at this year's NAB show.
Band Pro will showcase the new Raptor FF prime lens family from IB/E Optics; consisting of 3 focal lengths: 100mm, 150mm, and 180mm. The lenses feature full frame (24mm x 36mm) coverage, 1:1 magnification, consistent T2.9 T-stop, as well as robust and durable cine mechanics.
S35xFF Expander from IB/E, designed to give full frame coverage using your current 35mm lenses.
S35xFF Expander
Also from IB/E, Band Pro will have the new S35xFF Expander in both 6K and 8K configurations. Designed to provide full frame coverage using your current 35mm lenses, the IB/E Expander series makes your existing glass ready now for full frame cinematography.
New from lens manufacturer CW Sonderoptic, Band Pro will also feature the latest addition to the Leica Summicron-C family, the 40mm Summicron-C. This highly anticipated focal length will be in the booth and available for testing.
Radiant Images will be in the Band Pro booth showing off the new Dark Corner Virtual Reality rig.  Featuring four Sony A7S MKII full frame sensor cameras, the Dark Corner rig is designed for virtual reality capture device in low light environments.  Also on hand will be the new Pufferfish interactive VR dome / monitor.
Capinera Dolly by Cinetech
Also on the NAB Stand remote camera control Semote will be live in Band Pro's shooting gallery, showcasing their newly expanded functionality for Amira and Alexa Mini cameras.