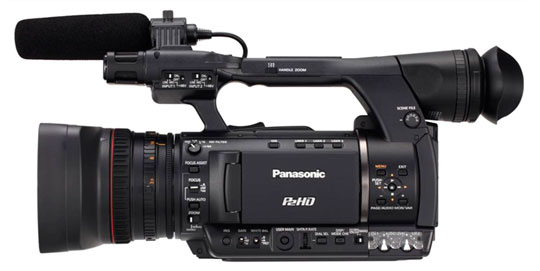 Two years interest free credit on Panasonic's new HPX250
Posted on Feb 2, 2012 by Alex Fice
The Panasonic HPX250 has been passed for use by the BBC and now has a limited interest free deal from PanasonicThe HPX250 records 100Mbs AVC-Intra, carries a full complement of HD-SDI ports and XLR inputs for 16 bit 4 channel audio, as well as dual P2 slots enabling hot-swap recording. Its 22x zoom lens, in conjunction with 2.2m pixel 3MOS sensors and a 20 bit digital signal processor, delivers enough image quality to warrant a place in the approved BBC camera list.
Panasonic is offering interest free credit  on a camera package in conjunction with Fineline Media Finance. Buyers can pick up a bundle of the HPX250 with two 32Gb P2 cards, with 0% interest over 24 months.
The offer is available through authorised resellers until 19th March 2012. The offer is subject to availability and credit approval. Full terms are available online.