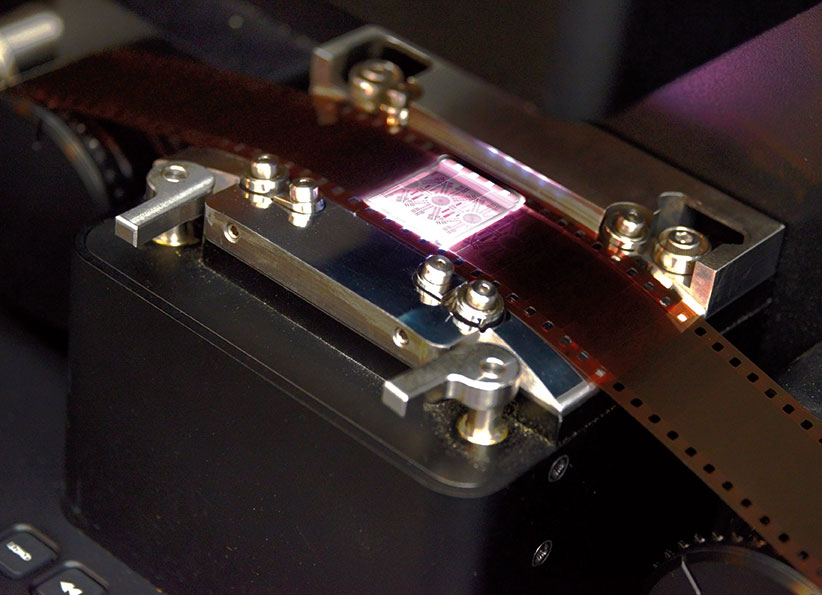 The Film Process
Posted on Mar 14, 2018 by Julian Mitchell
Cinelab is one of only two film processing plants in the UK.
The new Samsung Portable SSD T5 drive is helping many digital media creators. But who knew that the analogue film business would also benefit?
Cinelab London is one of only two film processing plants left in the UK. In fact, it is bucking the trend of film not being popular for use in shooting movies – its service includes processing and scanning all formats from 8mm to 65mm. It has the only 65mm line in Europe with their first job being the movie Murder on the Orient Express. The business also handles film restoration, recording back to film and film cleaning.
But Cinelab has a problem and it's not of its own making. When digital cinematography first appeared, crew and actors alike loved the way you could immediately see what had been shot. With film, you had to develop the rushes at a lab and wait sometimes days to get to see the results. Since then the film processing and scanning business has smartened up its act and quickened up the process – but there is an inherent log jam and that is based on transfer storage.
Adrian Bull, CEO of Cinelab London, explains the process. "All of our processes are regimented thoroughly. Our clients send us their rushes and often send us a drive so we can send back the scanned files to them. Modern scanners produce files that are around 75MB per frame; for a day's rushes you could be talking around 2TB per day especially when you're dealing with uncompressed DPX files.
"We use all the modern interfaces but the drives that sit behind them are the Achilles heel. You can be spending hours and hours copying stuff off and then the client spends similar amounts of time transferring the files at their end. In fact, we can actually generate the data far quicker than we can deliver it."
Spinning disk delays
Sometimes the drives sent in to Cinelab have enough capacity but can only manage around 25MB/s data rate. When Adrian was initially introduced to the Samsung Portable SSD T5 drive, he had a lightbulb moment. "We placed the Samsung Portable drive into our process and immediately were attaining transfer speeds of perhaps ten times what we were used to. You can't underestimate how impactful this is when clients are waiting for their files. Usually transferring 2TB of data to a drive is done as the last step of the process and you are looking at hours of waiting. With the Samsung Portable SSD T5 drive you are cutting down hugely on that stressful time when clients are calling and asking how much longer they have to wait.
"Because we have had such a positive experience using Samsung's Portable SSD T5 drives, we are thinking of changing the way we operate. There's a strong chance we may use Samsung's Portable SSDs as the only drives we use for sending the data to clients. If acceptable to clients, we would then rent the drives to them for say a week for that project. That way we benefit from the speed of transfer and our clients will too when they download the data at their end."
Adrian is sure that some clients will recognise how this increase in speed will lead to a film set getting to see what they've shot more quickly. He also presumes that these companies might buy their own Samsung SSD drives so they can control their process. But whatever happens as a result, when someone hands you a way of increasing productivity by a factor of ten, you take advantage of it.
"I can see the benefits of having a number of Samsung Portable SSD T5 drives in circulation knowing that they're more reliable than spinning disk technology and include high-level security. This is a viable option."
Love of film
Adrian thinks that more and more often his clients are recognising that they have to look at alternatives to the use of spinning disk technology. He understands this but sees that the bigger challenge for him is to in some cases reintroduce the benefits of film to the production world. With a quicker turnaround of filmed content he will have happier clients and ones that will love the film process even more. "We have identified 400 clients that we deliver media to. If we can set a precedent of a reliable and fast device for delivery I think many of them will either buy the SSD or be happy to pay the weekly rental charge. This Samsung SSD technology could change everything."