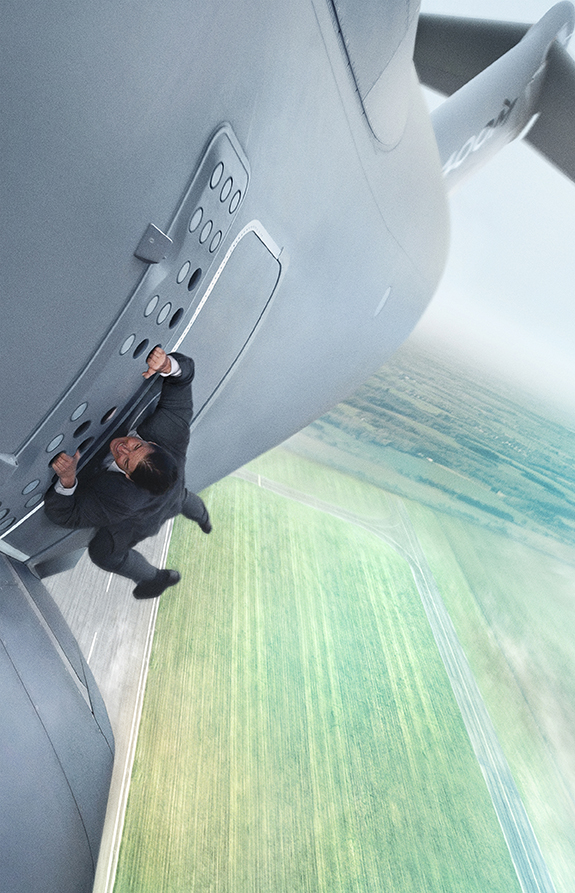 The Alexa 65 Shoots Major Sequence on Mission Impossible – Rogue Nation
Posted on Jul 31, 2015 by Alex Fice
The first production to use ARRI Rental's ALEXA 65 large format digital camera system has hit theaters: Mission: Impossible – Rogue Nation. Primarily shot with 35 mm film cameras by Academy Award® winner Robert Elswit, ASC, the fifth installment of the successful blockbuster spy series features a major underwater sequence, which was captured with prototype ALEXA 65 cameras in special HydroFlex housings by Pete Romano, ASC.
Elswit, Romano and their crew spent a month shooting the scenes in the underwater tank at Warner Bros. Studios Leavesden earlier this year. "The sequence was done almost entirely with a virtual background, so it was important to get the best resolution for the best look," explains Romano, who advocated for the ALEXA 65 to maximize image quality for the heavy visual effects.
Arri's rental-only Alexa 65 shot a major underwater sequence for the movie.
Rogue Nation's visual effects supervisor David Vickery notes, "We felt very privileged and excited to use the ALEXA 65 on Rogue Nation. It's a real testament to ARRI's confidence in their product that the 65's first job was a very intensive and complex underwater sequence, which really put the cameras through their paces, yet we never had a single problem with either camera throughout the entire shoot. In postproduction the large format images we captured on the 28 mm and 35 mm
Prime 65 wide angle lenses gave Double Negative (VFX facility) the flexibility to push in up to 280% on the frame and still extract a sharp 2K plate, which we then treated to look like the anamorphic film stock that the rest of Rogue Nation had been shot on."
The ALEXA 65 workflow, developed with key technology partner Codex and based on the Vault platform, consisted of ARRI Rental's purpose-configured Vault S utilised for on-set QC and local backup to eight TB transfer drives. The transfer drives were then shuttled to Company 3 in Soho, London for processing out to full resolution, uncompressed ARRIRAW 65 mm format images by ARRI Rental's high performance version of the Vault XL, the Lab 65, which was linked into Company 3's dailies and archival infrastructure.
Stunt breakdown for that Tom Cruise AirBus moment.
Read the interview 'Mission Accomplished' with Pete Romano, ASC, here: http://www.arrirentalgroup.com/news/news_07_2015_01.html