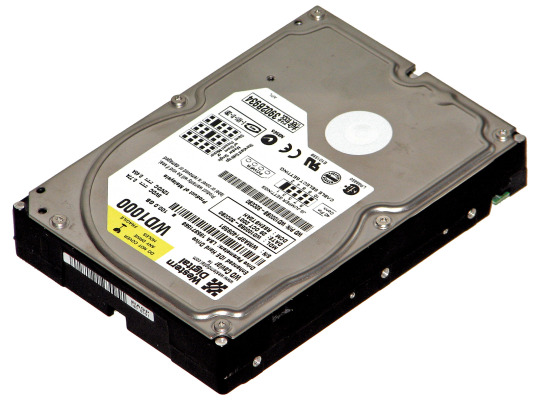 Thailand Floods Hit Drive Manufacture Hard. Prices Might Rise.
Posted on Oct 25, 2011 by Alex Fice
The massive flood that hit Thailand last week is causing substantial issues to the hard drive Industry, more so than the earthquake last year.
Two of Western Digital's factories have been directly affected, and they have announced that they will ship no HDD's until the 1st of November.
In its statement, Western Digital said, "The company now expects that the flooding of its Thailand facilities, combined with flood damage to the company's supply chain in Thailand, will have significant impact on the company's overall operations"
Seagate has had one of their factories directly affected, they are still shipping but this has been impacted by the effect of the floods on their infrastructure.
In its statement, Seagate said, "Given the volatility of the situation it is unclear what the magnitude of the supply chain disruption will be to Seagate's hard disk drive output from its Thailand operations. Seagate is actively managing its supply chain and factory output to align production capabilities and optimize its build schedule to meet customer requirements. As a result of the disruption caused by the floods, Seagate anticipates hard drive supply will be constrained throughout the current quarter."
Toshiba and Hitachi have not been directly affected; although Toshiba's factory is closed due to evacuation, which has been ordered by Thailand's Government, who have given; no indication on when this order will be lifted.
Component level supply for hard drives have also been severely disrupted which will also have an adverse effect on production.
Industry expert foresee the price rising sharply and product going into constraint as panic buying sets in, coupled with component level supply issues and government evacuation orders, "We cannot see any improvement in supply in this QTR, and more than likely carrying on into next year." Commented Andy Cordial from Origin Storage Solutions.
Origin Storage Solutions will be doing everything in its power to hold pricing; and give continuity of stock, and I am delighted to confirm that there will be no price hikes on all Origin solutions during November 2011; and; will again; update all customers on the on-going situation.