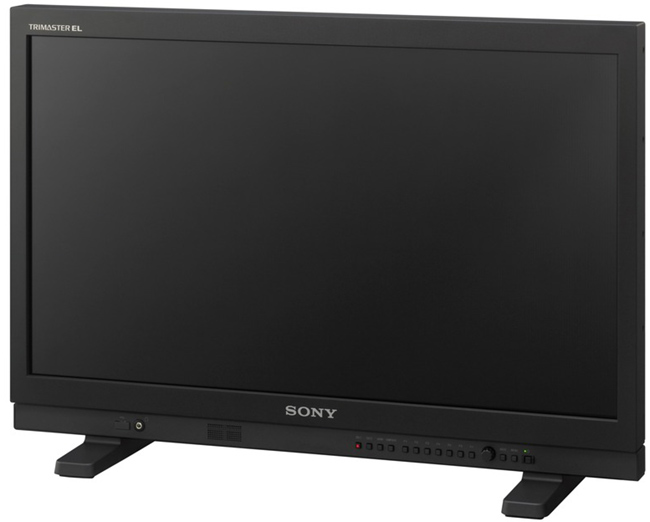 Sony's New OLED Monitors Lose Nearly Half Their Weight
Posted on Nov 13, 2013 by Alex Fice
Sony's new PVM-250 25 inch OLED Monitor.
There is also a 17inch model the PVM-A170.Sony's newest professional OLED monitors have lost nearly half of their weight and depth from the previous models. Just what mobile trucks wanted to hear. The loss has been achieved through re-engineering the design from the chassis to the OLED panel module's structure to the signal processing board, material and parts.
The result is significant for example, if 50 of the new monitors were loaded on a conventional truck, total weight is reduced by about 180 kg. Power consumption is also reduced by 9% in the PVM-A250 and 14% in the PVM-A170 monitor compared to previous Sony models.
Other operational improvements over previous models include an I/P conversion system that delivers automatically optimised signal processing according to input signals, with low latency (less than 0.5 field). Users can also upgrade the monitors via ethernet cable.
The new monitors will be available in January, 2014.