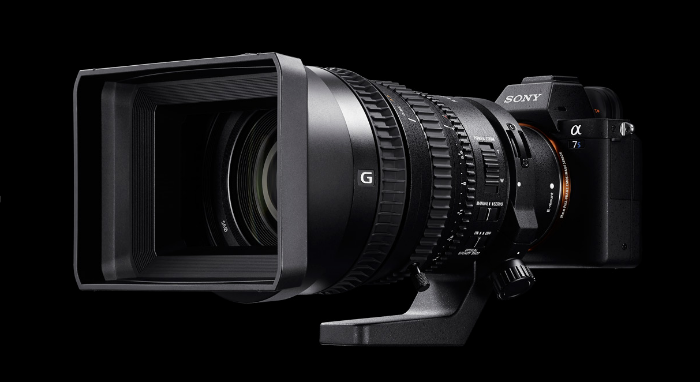 SONY'S 'LIGHT BRINGER' GETS ON-BOARD 4K, S-LOG3 AND 5-AXIS STAB
Posted on Sep 15, 2015 by Alex Fice
At the IBC show Sony announced the latest addition to its compact, full-frame α7 cameras with the introduction of the α7S II with new movie functions including the ability to shoot 4K video with full pixel readout and no pixel binning in full-frame format.
The α7S II delivers a sensitivity range of ISO 50-409600i, thanks to the combination of its 35mm full-frame 12.2 megapixelii image sensor and BIONZ X image processing engine. The sensor optimises the dynamic range across the entire ISO range and broadens the range of tonal gradation in bright environments and minimises noise in dark scenes.
The α7S II can record 4K (QFHD: 3840 x 2160. Internal recording and HDMI output, both at 4K resolution, are available in full-frame) movies internally in the XAVC S format.
In a first for the α7 series, the α7S II can record 120fps at 100Mbps with full pixel readout without pixel binning in full frame format which can be edited into 4x/5x slow motion footage (30p (25p) or 24p) in full HD. The α7S II also has the ability to shoot 4x/5x slow motion footage internally.
Video functionality has been further enhanced with new profiles; S-Gamut3.Cine/S-Log3 and S-Gamut3/S-Log3. These new profiles deliver wide dynamic range and colour correction is easier to perform. The α7S ll even offers a claimed 14-stop latitude in the S-Log3 gamma setting. The camera also supports S-Gamut/S-Log2 which is very popular among cinematographers and videographers. Gamma Display Assist is a new function that allows users to monitor images or check focus when recording S-Log movies and the Zebra function has been improved for even greater control.
The new α7S II is equipped with the 5-axis image stabilisation system that is proving popular in the α7 II and α7R II cameras. The system corrects camera shake along five axes during shooting, including angular shake (pitch and yaw) which has the greatest impact on image quality and tends to occur with a telephoto lens, shift shake (X and Y axes) which becomes noticeable as magnification increases, and rotational shake (roll) that often affects night shooting or video recording.