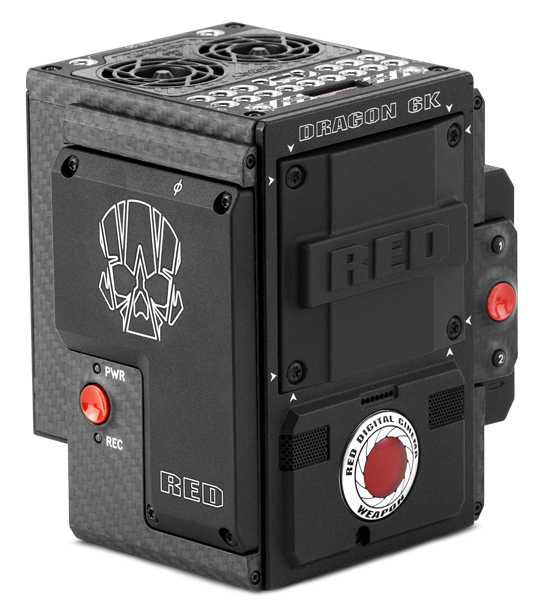 RED OFFERS LIVE HDR OUTPUT FROM THEIR EPIC DRAGON
Posted on Sep 15, 2015 by Alex Fice
EPIC Dragon now has a live HDR output solution, and it allows customers to see true real-time HDR images while they're shooting. HDR-2084 is exclusively available via the REDCAST module (4 HDSDI outputs can each have a different LUT applied), and meets the leading HDR display standard: SMPTE2084.  In conjunction with HDR-2084, cameras with REDCAST can also stream standard dynamic range (SDR) compatible imagery for direct real-time comparison with the HDR output.
RED is currently shipping Weapon Forged Cameras. Weapon provides enhancements that include simultaneous REDCODE(r) RAW and Apple ProRes recording capabilities, built-in 1D and 3D LUT support, cable-free intuitive peripherals, and integrated mountings-WEAPON is the solution for any production environment.
The first-ever 8K Carbon Fiber Forged WEAPON being shown at Carl Zeiss AG's booth, Stand 11.F50.
Quote from cinematographer Dan Mulligan about his time with Weapon:
"Hands on with the new Weapon it felt generally lighter, more compact, more user friendly in its ergonomics and cleaner in its new UI design. The 6K Weapon appears a complete internal redesign and represents a clear step forward in the RED evolution as their new cameras get design tweaks and software overhauls, making for cleaner and tighter system integration.
Taking feedback from camera department practitioners and acting on that feedback is resulting in subtle changes that make the system, overall, much more pleasant to work with."