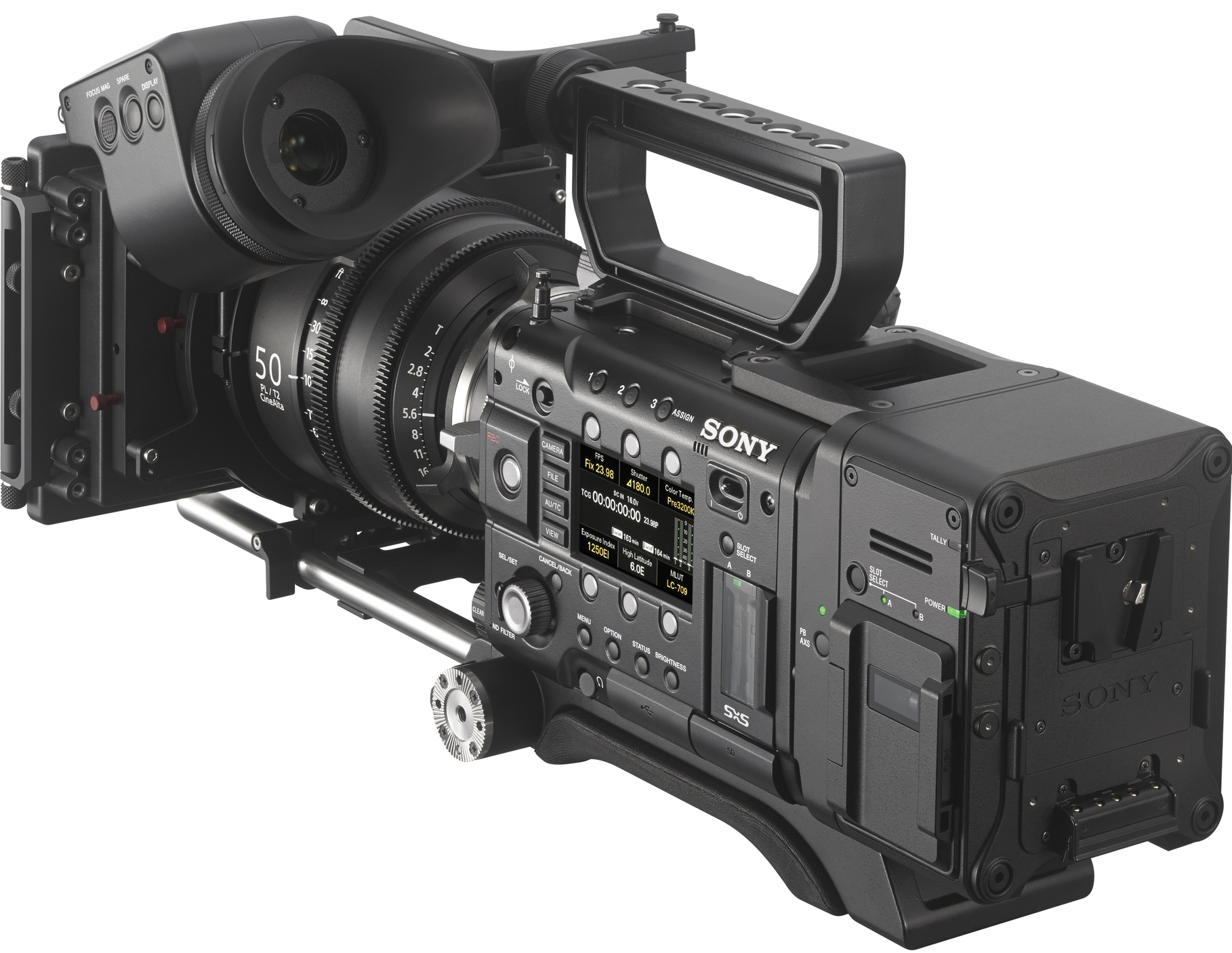 SONY Upgrade Their High End CineAlta Cameras With 120fps And New Raw Recorder
Posted on Feb 25, 2016 by Julian Mitchell
The new Raw recorder, the AXS-R7, enabling 4K Raw at 120fps for the F55 model.
SONY has upgraded their F5 and F55 cameras with a new firmware (Version 8) and news of a forthcoming 4K RAW recorder, the AXS-R7, enabling 120 fps at 4K raw.
Compared to previous Sony 4K recorders, the new recorder doubles 4K RAW recording from 60fps up to 120fps from the F55 camera. For shooting at higher frame rates, the recorder captures 2K RAW at up to 240 fps from the F55 and F5, for playback with 10x super slow motion.
With the recorder, 4K shooters can take advantage of Raw cache recording at 23.98p for up to approximately 30 seconds while in standby mode, good for documentary or wildlife production.
The new recorder is ruggedised with a metal filter separating and sealing the recorder's ventilation shaft from the electronics to prevent the entry of dust and water. The recorder's camera connections are more secure, with a large top bracket that accepts four widely spaced 1/4-inch screws.
AXS Memory
The additions to the CineAlta line also include new high-performance versions of Sony's AXS memory cards (1TB and 512 GB capacities) with sustained read and write speeds of 4.8 Gbps, and 44 minutes at 59.94p or 22 minutes at 120 FPS. The dual-slot recorder also accepts current A-series of AXS media, but the new cards are designed to support the write speeds required for 4K RAW 120 FPS recording for those who require that level of performance.
PMW-F55/F5 Firmware Version 8
The latest firmware update (Version 8) for the F55 and F5, upgrade license installed, enables support for XAVC 4K Class 480 recording at 23.98p, 24p, 25p and 29.97p. Leading third-party vendors already support XAVC 4K Class 480, for those creative professional requiring a higher data rate version of XAVC.
Planned availability for all the new things is this summer.